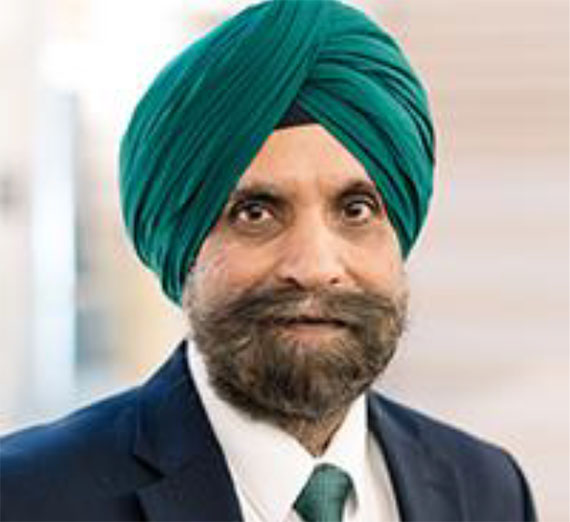 Tarlochan Sidhu's research experience and interests are in the area of power systems. Specifically, he has carried out work in the fields of power system protection and monitoring.
His work involves design, implementation and testing of relays and power system instrumentation that use digital signal processing, artificial intelligence techniques and other novel methods.
He earned his MS and Ph.D. degrees in Electrical Engineering at the University of Saskatchewan, Canada. He teaches in Gonzaga's TADP 545 System Protection course and is currently professor and Dean of Engineering and Applied Science at the University of Ontario Institute of Technology.
Dr. Sidhu's research has led to new algorithms for protecting transformers, transmission lines, generators and bus-bars. Some of the current research projects deal with modeling, simulation and testing of relays, estimating locations of faults in distribution and transmission systems, developing a novel instrumentation for detecting arcing faults in power system equipment, novel techniques for adaptive protection of transmission lines, new hardware design concepts for microprocessor relays and a measuring system for real-time tracking of harmonics in power systems.