Construction Materials Lab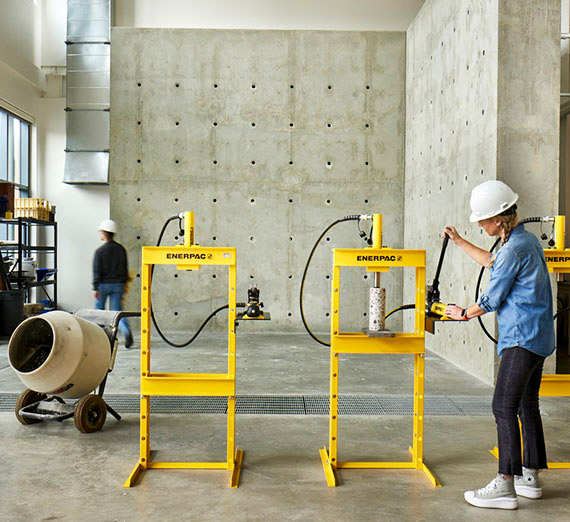 This lab allows the measurement of the properties of common construction materials which is important to ensure that those materials meet the applicable code and specifications. Material measurements are made on steel, concrete, timber, brick, block, and aluminum
Environmental Engineering Lab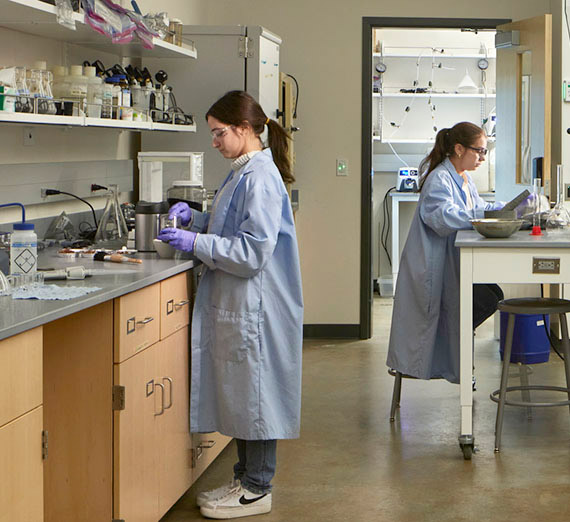 Students in this lab use the fundamental principles of environmental chemistry and various analytical techniques to quantify the types and significance of natural and man-made contaminants.
Soil Mechanics Lab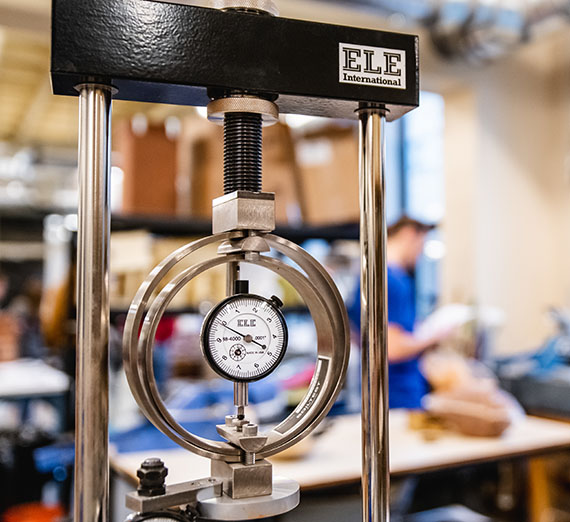 Students study the properties and behavior of soils (sand, gravel, silt and clay) under various environmental conditions. The study includes weight-volume relations, soil classifications, soil compaction, seepage through porous media, consolidation, shear strength, lateral pressures and slope stability. Laboratory and field methods for evaluation of pertinent properties that are used in analysis and design of structures and foundations are discussed.
Water Resources Lab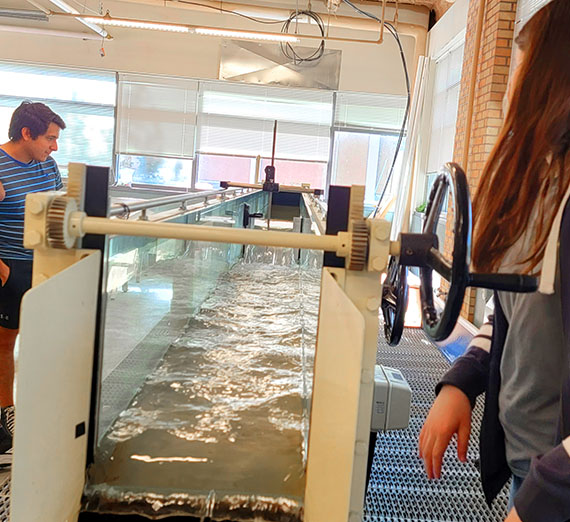 This lab provides students an opportunity to study hydrologic features such as precipitation, infiltration and runoff in the lab, in addition to using local watersheds. Hydraulic behaviors are investigated using pumps, flow of water in pipes, flumes, natural open channels, and common engineered structures.
Geomatics Lab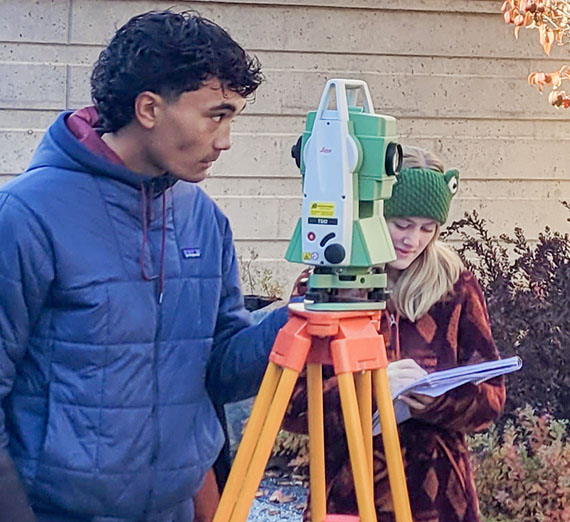 Students use this lab and its equipment to understand the principles of surveying data collection, analysis, and application. Surveying data is applied to engineering design using GIS and 3D models.