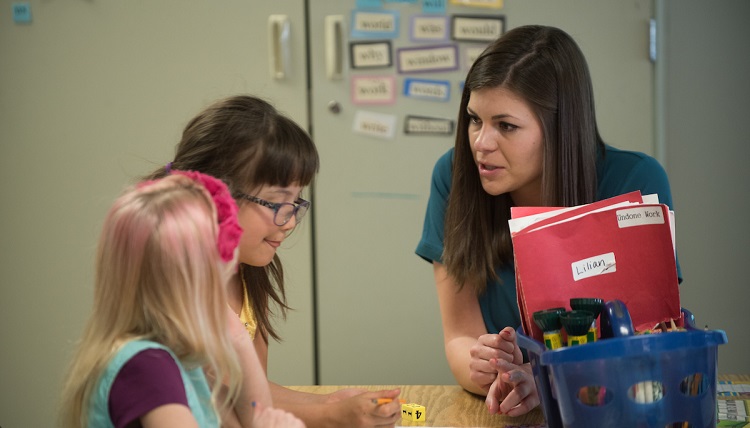 At Gonzaga University, we don't just train teachers. Our mission and curriculum prepares candidates that step into classrooms prepared to teach children HOW to learn. Our graduates foster relationships to create a trusting, safe learning environment. A Gonzaga-educated teacher is highly-sought and expertly trained to meet their students where they are and give the skills to truly become a life-long learner.
Directed by our Jesuit mission, we prepare educational leaders to serve others in need and demonstrate a commitment to social justice. The Teacher Education program offers a thorough preparation in academic subject matter and professional teaching at the undergraduate level. It provides teacher candidates with the opportunity to become reflective learners and practitioners of elementary or secondary education. Many courses in the program offer a community based service learning activity providing candidates an opportunity to experience servant leadership. As a community of reflective learners, faculty, staff, and teacher candidates are involved in a supportive relationship which encourages service for others and responsibility to one another.

Applicants seeking Elementary Education Certification will receive an Elementary endorsement and can teach grades K-8 as generalists in a self-contained classroom. Secondary Education Certification candidates can teach grades 5-12 and choose a specific content area (endorsement) to teach. The content area must be selected from one of the following approved endorsements offered at Gonzaga: Biology, Chemistry, Physics, English Language Arts, Health and Fitness, Mathematics, Music, Special Education, Social Studies, Theater Arts, and designated World Languages. Additional endorsements are encouraged.

There are many avenues for students to obtain a Washington-State Teacher Certification here at Gonzaga University. Undergraduate students can complete certification requirements within their study. Students may also opt to pursue the Master of Initial Teaching (MIT) in a one- or two-year timetable after receiving their baccalaureate degree. If you are interested in becoming a teacher, reach out to us today and let us help you choose the right path!