The Gonzaga University Visiting Writers Series brings distinguished authors to campus to engage both the Gonzaga audience and the wider Spokane community. The series fosters artistic collaboration across disciplines, encourages intellectual curiosity and seeks to share the wonder and challenges of living a creative life.
2020-2021 Upcoming Events
---
Citizen and Beyond: An Evening with Claudia Rankine
Claudia Rankine, the Frederick Iseman Professor of Poetry at Yale University, is one of our country's most compelling voices on the subjects of race and racial inequities. She is the author of five collections of poetry, including the award-winning book Citizen: An American Lyric.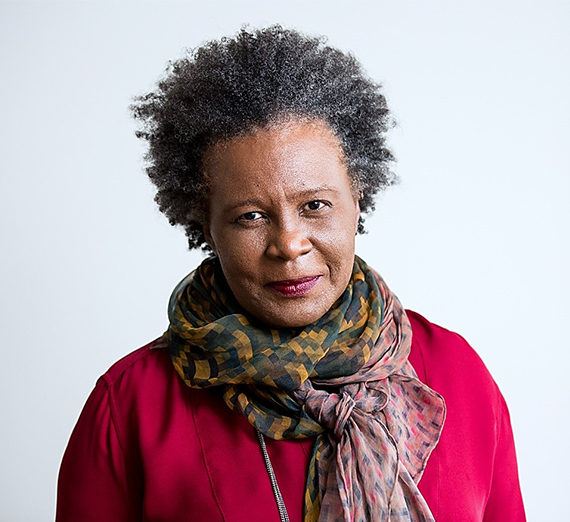 Wednesday, Feb 10, 2021 6 - 8 p.m.
This event has passed.
---
For more information on the series please contact: Tod Marshall
Email: marshall@gonzaga.edu
Phone: 509-313-6681
The Visiting Writers Series is sponsored by the Center for Public Humanities, the Arnold Distinguished Professor, the Disability Access Office, the Powers Chair of the Humanities, the Native American Studies program, the Office of Diversity and Inclusion, UW Medical School. Spokane Falls Community College, and The Davenport Hotel. We thank them for their support.
---
Past Events
---
JIM DANIELS - CANCELED
Due to concerns related to COVID-19, this event will not take place as scheduled. We will announce a new date and time if we can reschedule in 2020-2021.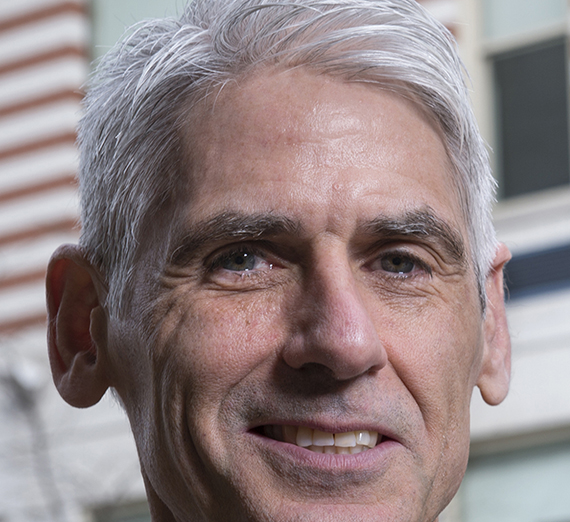 Thursday, April 2, 2020
7:30 p.m.
Wolff Auditorium in Jepson
Jim Daniels is the author of numerous collections of poetry and stories. His most recent books include The Perp Walk: Michigan State University Press, The Middle Ages: Red Mountain Press, and Street Calligraphy: Steel Toe Books. His third collection, Places/Everyone: University of Wisconsin Press, won the Inaugural Brittingham Prize in Poetry. He lives in Pittsburgh and is the Thomas Stockham University Professor of English at Carnegie Mellon University.
---
TOMMY ORANGE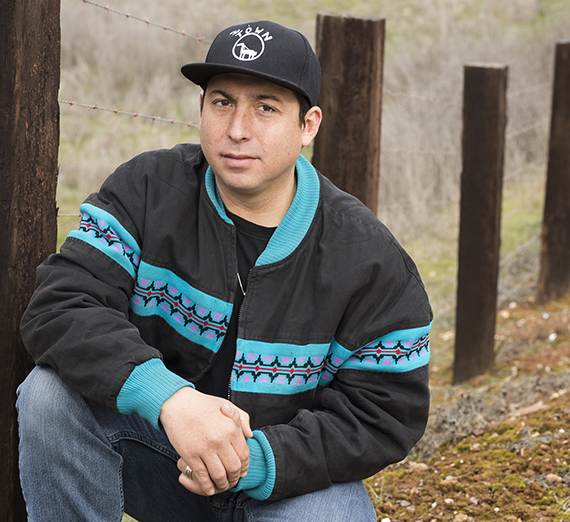 Tuesday, February 4, 2020
7:30 p.m.
Hemmingson Ballroom
Tommy Orange's debut book, the Pulitzer-nominated novel There,There follows twelve characters from Native American communities: all traveling to the Big Oakland Powwow, all connected to each other in ways they may not realize. This chorus of voices tells of the plight of the urban Native American-grappling with a complex and painful history, with an inheritance of beauty and spirituality, with communion and sacrifice and heroism. Hailed as an instant classic, There,There is at once poignant and laugh-out-loud funny, utterly contemporary and always unforgettable.
---
NICHOLAS CARR presents "Technology in the Humanities"
Thursday, October 24, 2019
7:00 p.m.
Hemmingson Ballroom
Nicholas Carr is a well-known author and essayist. He is best known for his books: The Shallows: What the Internet is Doing to Our Brains, The Glass Cage: How Computers are Changing Us, and The Big Switch: Rewiring the World from Edison to Google.
---
DISABILITY POETICS featuring Denise Leto and Adam Giannelli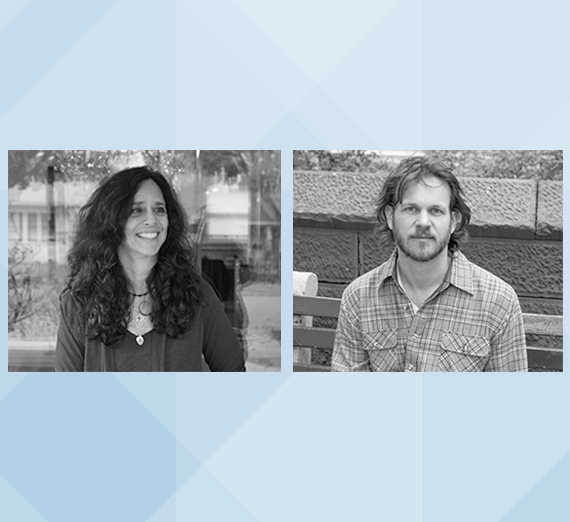 Tuesday, September 17, 2019
7:30 p.m.
South Ballroom, Hemmingson Center

Denise Leto (Your Body is Not a Shark: North Beach Press and Waveform: Kenning Editions) and Adam Giannelli (Tremulous Hinge: University of Iowa Press) read from their work and discuss their experiences as writers with speech disorders. The event is facilitated by Roseanne Quinn, professor in English and Women's Studies at De Anza College.
This event is close-captioned.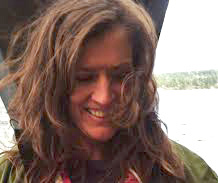 Gonzaga Reads with Jessica Halliday & Michael & Gail Gurian Award Winners - Various Genres
March 28, 2018
7:30pm
Wolff Auditorium, Jepson Center, Gonzaga University
Jessica Halliday is an American writer and educator. Ms. Halliday's writing has appeared most recently in Sports Illustrated Online and Better Culture and Lit. Her previous publications include "A Mother's Fairy Tale" (Weber Studies: The Contemporary West) and "Out Where Everyone Can See" (The Spokesman-Review).
She studied at the University of Washington and Eastern Washington University. She currently teaches at Gonzaga University.
The Michael & Gail Gurian Awards annually recognize excellence in poetry, fiction and creative nonfiction. The contest is open to all enrolled Gonzaga undergraduates. Winners in each category will read excerpts from their work.
---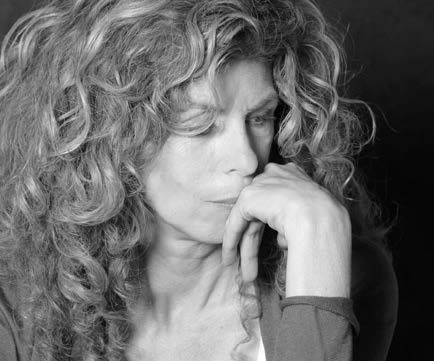 Marie Howe - Poetry
March 6, 2018 7:30pm
Cataldo Globe Room, Gonzaga University
Marie Howe is an American poet and educator. Ms. Howe's poetry is recognized for incorporating Biblical and mythical allusions and moving deftly between biographical and metaphysical aspects of human life.
She is the author of several renowned poetry collections, including: The Good Thief; What the Living Do; and The Kingdom of Ordinary Time.
Ms. Howe is the recipient of the Lavan Younger Poets Prize from the American Academy of Poets and fellowships from the National Endowment of the Arts, the Guggenheim Foundation and was the Poet Laureate of New York State from 2012-2014.
Her most recent collection, Magdalene, has been selected on the 2017 National Book Award Longlist for Poetry.
She studied at the University of Windsor and Columbia University. She has taught at Sarah Lawrence College, Columbia University and New York University.
---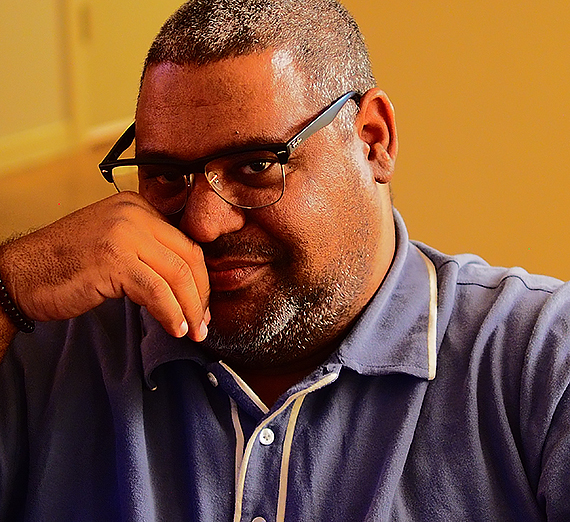 Chris Abani - Multi-Genre Author
Feb. 12, 2018
7:30pm
Hemmingson Ballroom, Gonzaga University
Chris Abani is a novelist, poet, essayist, screenwriter and playwright. Born in Nigeria, he has resided in the United States since 2001. He is the recipient of the PEN USA Freedom-to-Write Award, the Prince Claus Award, a Lannan Literary Fellowship, a California Book Award, a Hurston/Wright Legacy Award, a PEN Beyond the Margins Award, the PEN Hemingway Book Prize and a Guggenheim Award. He is the author of the novels, GraceLand and The Secret History of Las Vegas. His poetry collections include Kalakuta Republic, Dog Woman, and Sanctificum among others. Other writings include the novella, Becoming Abagail, the memoir, The Face. Mr. Abani is also known for his TED Talk, On Humanity. He currently teaches at Northwestern University, Chicago, Illinois.
---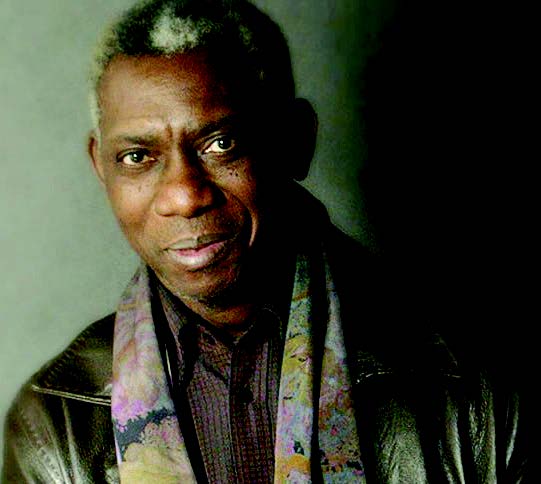 Yusef Komunyakaa - Poetry
Please note this event has been canceled.
January 25, 2018
7:30pm
Hemmingson Ballroom, Gonzaga University
Yusef Komunyakaa is an American poet, educator and scholar whose writing career began as a Vietnam War correspondent, for which he earned a Bronze Star. Mr. Komunyakaa is known for his personal narratives that weave biography, jazz rhythms and vernacular language. He is the author of numerous poetry collections, including: Copacetic; I Apologize for the Eyes in My Head; Dien Cai Dau; Neon Vernacular: New and Selected Poems; Thieves of Paradise; and his most recent, Emperor of Water Clocks.
He is the recipient of several awards, including the San Francisco Poetry Center Award, Dark Room Poetry Prize, Kingsley Tufts Poetry Award and as a finalist for the National Book Critics Circle Award. Mr. Komunyakaa was awarded the Pulitzer Prize in 1994.
He studied at the University of Colorado Springs, Colorado State University and the University of California at Irvine. He has taught as several institutions including the University of New Orleans, Indiana University and Princeton University. He currently teaches at New York University.
GUVWS thanks the Center for Public Humanities, and its Director, Dr. Brian Cooney, Director, for their support in bringing Mr. Komunyakaa to campus.
---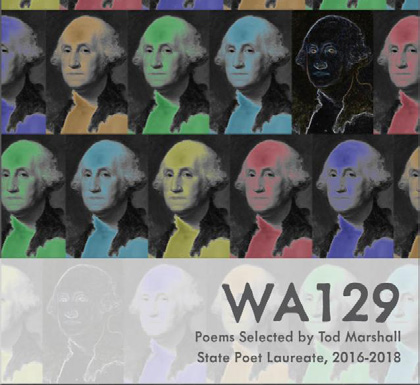 Readings from WA129 - Poetry
November 29, 2017
Wolff Auditorium, Jepson Building, , Gonzaga University
WA129 is an anthology of poems gathered from the people of Washington State, collected and curated by State Poet Laureate Tod Marshall. The anthology includes works from experienced poets and newcomers to the art, young students and lifetime learners. There are 129 poems in the published book—one for every year of statehood up to 2018, the end of Marshall's term as State Poet Laureate.
We welcome poets Christopher Howell, Nance Van Winckel, Ellen Welcker, Kat Smith, Laura Read and others to read from the collection.
WA129 is a project of the Washington State Poet Laureate Program, funded by Humanities Washington and the Washington State Arts Commission. The anthology is designed and published by Sage Hill Press, Spokane.
Proceeds from the sale of the book will help fund the State Poet Laureate program.
---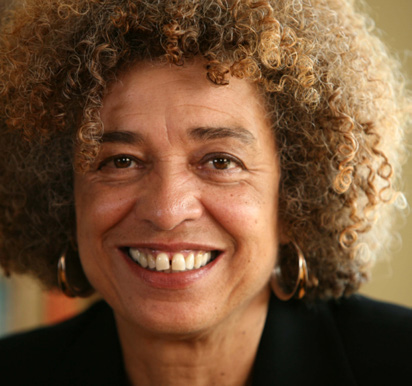 Angela Davis - Nonfiction
October 25, 2017
Hemmingson Ballroom, Gonzaga University
Angela Davis is an American activist, scholar, educator and writer who advocates for the oppressed. Ms. Davis is the author of several critically acclaimed books, including If They Come in the Morning; Angela Davis: An Autobiography; Women, Race and Class; Blues Legacies and Black Feminism: Gertrude "Ma" Rainey, Bessie Smith and Billie Holiday; Abolition Democracy: Beyond Empires, Prisons and Torture; and The Meaning of Freedom.
Her most recent publication is a collection of interviews and speeches, Freedom is a Constant Struggle: Ferguson, Palestine and the Foundations of a Movement.
She has studied at Brandeis University, University of California at San Diego and Humboldt University. She has been on faculty at the University of California at Los Angeles, Syracuse University and most recently UC at Santa Cruz. GUVWS supports Angela Davis' visit to campus under the auspices of the Center for Public Humanities at Gonzaga and its director, Dr. Brian Cooney, and the Women's & Gender Studies Department, Dr. Ann Ciasullo, chair.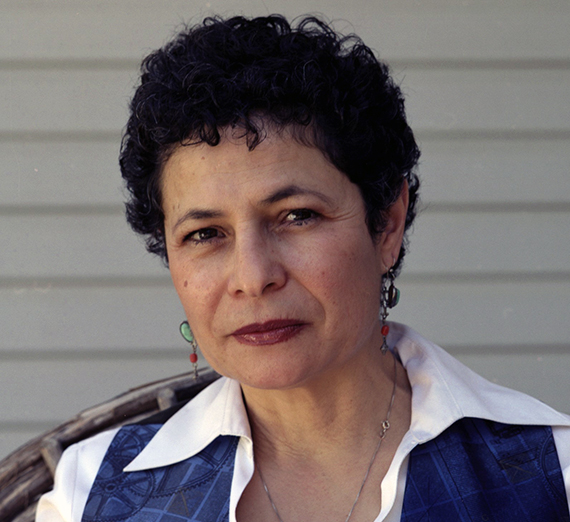 Helena María Viramontes
Tuesday, April 2, 2019
7 p.m.
Cataldo Globe Room
Helena María Viramontes is the author of The Moths and Other Stories (1985) and Under the Feet of Jesus (1995), a novel. Her most recent novel, Their Dogs Came with Them, (2007), focuses on the dispossessed, the working poor, the homeless, and the undocumented of East Los Angeles, where Viramontes was born and raised. In the 1980s, Viramontes became co-coordinator of the Los Angeles Latino Writers Association and literary editor of XhistmeArte Magazine. Later in the decade, Viramontes helped found Southern California Latino Writers and Filmmakers. In collaboration with feminist scholar Maria Herrera Sobek, Viramontes organized three major conferences at UC-Irvine, resulting in two anthologies: Chicana Creativity and Criticism: Charting New Frontiers in American Literature (1988) and Chicana Writes: On Word and Film (1993). Named a USA Ford Fellow in Literature for 2007 by United States Artists, she has also received the John Dos Passos Prize for Literature, a Sundance Institute Fellowship, a National Endowment for the Arts Fellowship and the Luis Leal Award. A teacher and mentor to countless young writers, Viramontes is currently Professor of Creative Writing in the Department of English at Cornell University.
---
giovanni singleton
Wednesday, February 27, 2019
7 p.m.
Hemmingson Ballroom
giovanni singleton earned a BA from American University and an MFA from the New College of California. She is the author of the poetry collections AMERICAN LETTERS: works on paper (2017) and Ascension (2011), which won a California Book Award for Poetry. The book earned praise for its evocative use of white space, silence, and omissions. Poet Lyrae Van Clief-Stefanon noted that singleton's "poems are minimalist, while engaging a concern for the historical, the personal, the spiritual, as expanses… The buildup is slow, and culminates as play, in the clear space left as we literally watch an I disappear. Thereafter, we find the blank page again. And time to make another poem." singleton is founding editor of nocturnes (re)view of the literary arts. Her honors and awards include fellowships from the Squaw Valley Community of Writers, Cave Canem, and the Napa Valley Writers Conference. Her work has been anthologized widely and appeared on the Yerba Buena Center for the Arts building. Coordinator for the Lunch Poems reading series at the University of California–Berkeley, singleton has taught at Saint Mary's College, Naropa University, and New Mexico State University.
---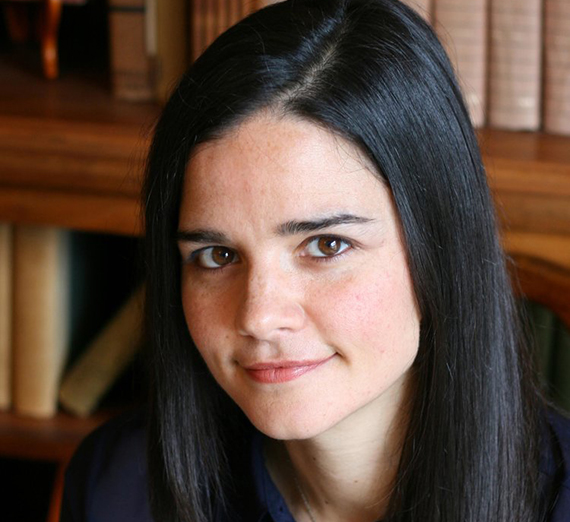 Elena Passarello
Thursday, November 8, 2018
7 p.m.
Hemmingson Ballroom
Elena Passarello is an actor, writer, and recipient of a 2015 Whiting Award. Her first collection Let Me Clear My Throat (Sarabande, 2012), won the gold medal for nonfiction at the 2013 Independent Publisher Awards and was a finalist for the 2014 Oregon Book Award. Her essays on performance, pop culture, and the natural world have been published in Oxford American, Slate, Creative Nonfiction, and The Iowa Review, among other publications, as well as in the 2015 anthologies Cat is Art Spelled Wrong and After Montaigne: Contemporary Essayists Cover the Essay. She lives in Corvallis, Oregon and teaches at Oregon State University. https://www.elenapassarello.com/books/
---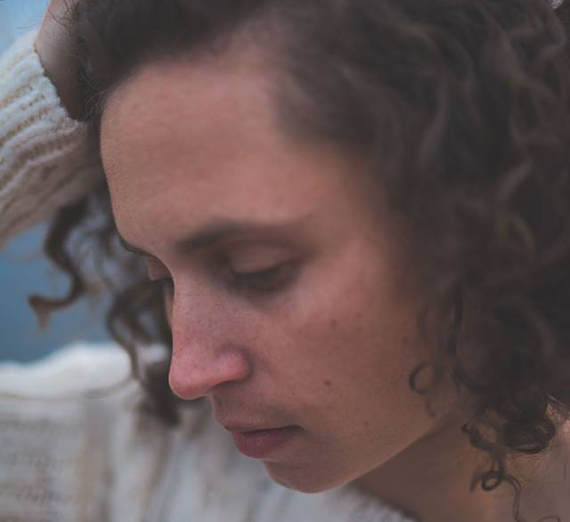 Sierra Golden
Thursday, October 18, 2018
7 p.m.
Wolff Auditorium/Jepson Building
Gonzaga Alumna Sierra Golden will read from her forthcoming poetry collection, The Slow Art, which was the winner of the 2018 Dorothy Brunsman Poetry Prize. After graduating from Gonzaga, Golden received her MFA in poetry from North Carolina State University. Winner of the Rane Arroyo Chapbook Prize, Golden's work appears in literary journals such as Prairie Schooner, Permafrost, and Ploughshares. She has also been awarded residencies by Hedgebrook, the Island Institute, and the Sitka Center for Art and Ecology. Although she calls Washington State home, Golden has spent many summers in Alaska, working as a commercial fisherman. She was a 2015-2016 Made at Hugo House Fellow and now works in communications at Casa Latina, a nonprofit organization advancing the power and well-being of Latino immigrants through employment, education, and community organizing.
---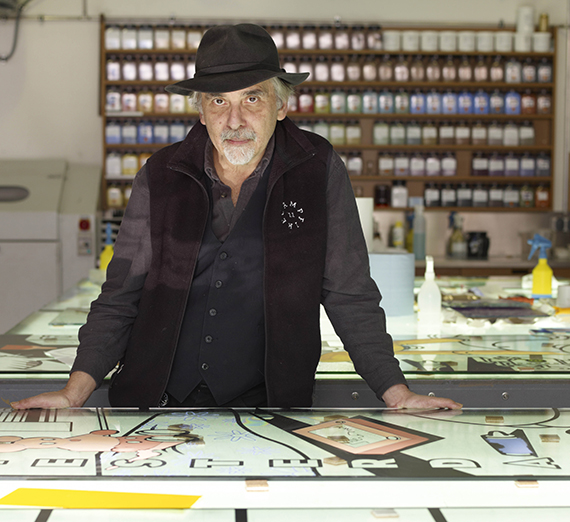 Art Spiegelman
Tuesday, September 25, 2018
7 p.m.
Hemmingson Ballroom
Pulitzer Prize winning graphic novelist and comic literacy advocate Art Spiegelman will visit Gonzaga University where he will give a talk titled "What the %@&*! Happened to Comics?" Best known for his Holocaust narrative, Maus, Spiegelman is a pioneer in bringing "comics out of the toy closet and onto the literature shelves." In addition to Maus and its sequel, Maus II, Spiegelman's work includes the post-9/11collection of broadsides, In the Shadow of No Towers, three comic anthologies for children, and many New Yorker Magazine covers. Spiegelman has been named one of Time Magazine's 100 Most Influential People, and has also received Grand Prix at the Angoulême International Comics Festival among many other prestigious awards.
---