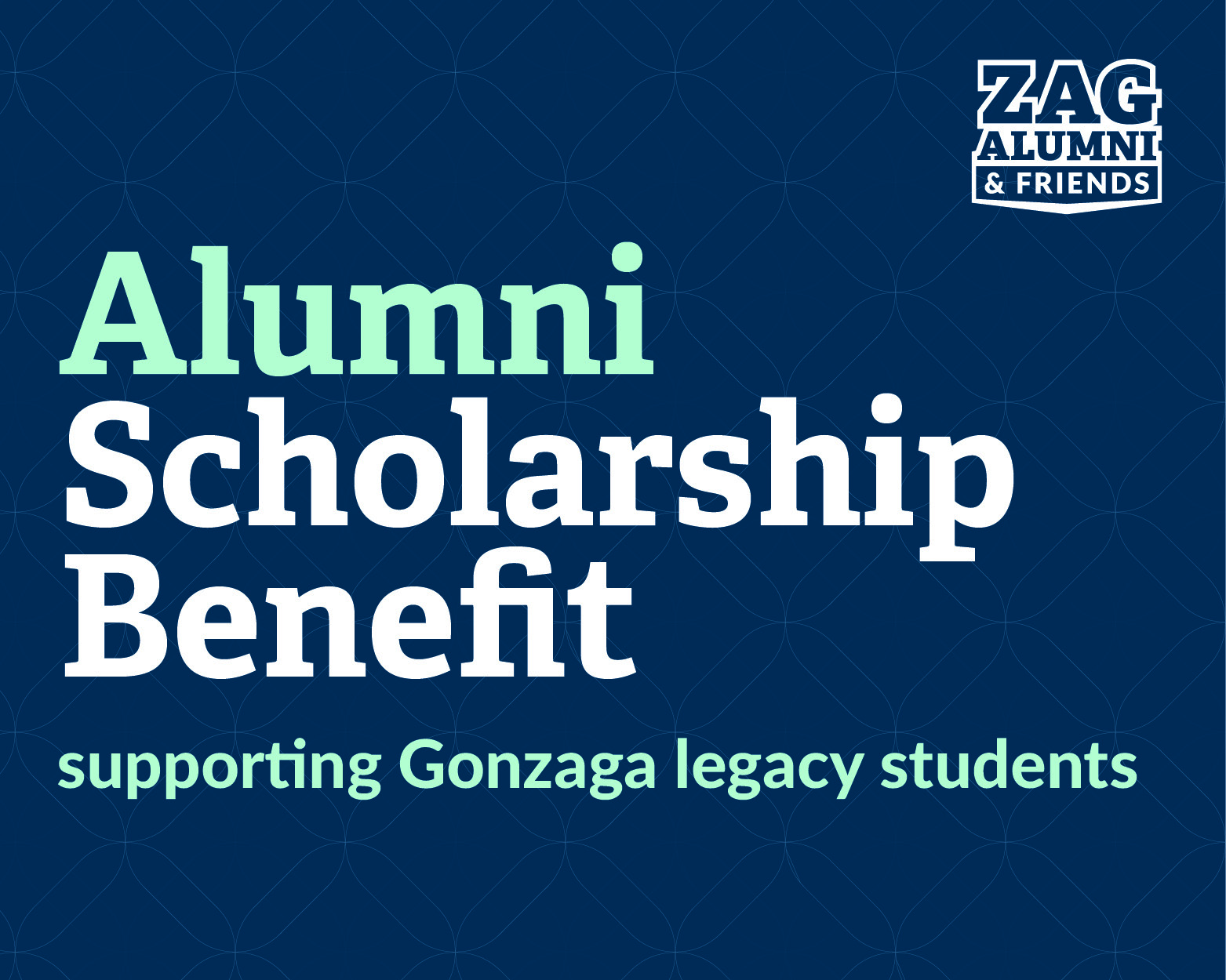 Supporting Alumni Legacy Students
As we continue to navigate the uncertain times regarding health and safety in our world and on our campus, we have decided not to hold the Alumni Scholarship Benefit in person this year.
The Alumni Scholarship Board of Directors and the Alumni Relations Office remain committed to providing student scholarships.
The need for student scholarships is greater than ever. While our fundraising event has changed for the year, our awarding of scholarships has not, and we continue to support the education of Gonzaga students. This year (academic year 2021–2022) we had a record number of applicants, and have announced awards for 60 students, totaling over $165,000.
Contribute to legacy student scholarships any time