From Game Watches around the world to philanthropic goals which ensure Gonzaga's impact continues for current and future Zags, Gonzaga Day celebrates what it truly means to be a Zag for life—full of gratitude, pride and a willingness to help those in need.
On Saturday, Feb. 11, 2023, YOU ignited the Zag Nation. From gathering at 19 regional game watches to 3 service projects in chapters around the world, Gonzaga Day celebrates what it truly means to be a Zag for life.
Ignite the Zag Network!
Post a picture or video on your social channels to help us celebrate Gonzaga Day! Remember to tag @zagalumni and use the hashtag #GonzagaDay. Here are a few prompts to get you started:
How did Gonzaga CONNECT you to your job, community, spouse, friends, etc.?
How did Gonzaga prepare you to LEAD in the workplace, home or as a volunteer?
What INSPIRES you about being a Zag?
How did you GROW during your time at Gonzaga?
Download and share Gonzaga Day graphics on your social channels!
The Gonzaga Day Toolkit has cool graphics and videos for your Facebook cover, Instagram story or Twitter feed!
Watch a game or volunteer on Gonzaga Day!
Attend a regional game watch and participate in a service project*.*Gonzaga Day service projects are listed below participating Chapters' game watch locations on the Game Watch Central website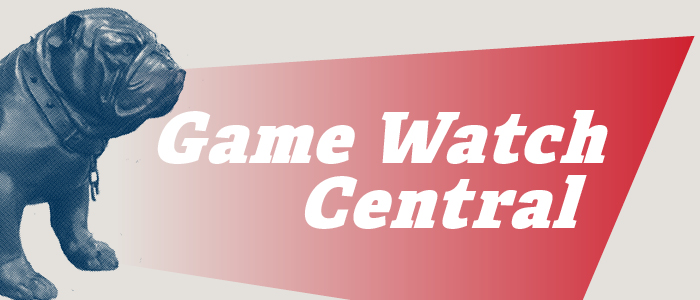 Connect. Lead. Inspire. Grow.