Harry's Club members pledge at least $1,000 annually or $83/recurring monthly.
Harry & Harriet Leppek
Harry Leppek's generosity, as his daughter likes to say, cannot be easily measured. "Dad was a giver," Neice Shafer '71 said. "The list of Dad's giving could go on and on, but what was in his resume was nothing compared to what was in his heart." Harry and his wife, Harriet Leppek, were proud friends & devoted supporters of Gonzaga University.
For more than 60 years, Harry practiced law in East Los Angeles. But what he really enjoyed was forming relationships and helping those in need. He greeted people as he walked to & from work. He conversed with the homeless who sat on the steps of the courthouse, asking about their health or if they needed anything. He remembered people's names—and they remembered his.
Harry's giving nature extended to those at Gonzaga. In 1984, the GU Alumni Association asked Harry if he would donate a car that could be raffled off at the Alumni Scholarship Benefit. Harry eagerly agreed. Every year since, the Leppeks helped Gonzaga students by donating to the Alumni Scholarship Benefit.
The annual Alumni Scholarship Benefit quickly became one of the premier events for the Alumni Association. Harry attended every benefit, with the exception of one, until he passed in 2004. After that, Harriet carried on the tradition. She passed away in June 2012.
After Harriet's passing, the Alumni Association formed Harry's Club—a group of donors who pledge to give $1,000 a year for three years in Harry's memory to support the Alumni Association Scholarship Fund. Harry's Club, lead by Harry's daughter Neice Schafer and her husband Paul, continues the legacy of the Leppek family, allowing hundreds of students to continue their education at Gonzaga.
Interested in joining Harry's Club?
Harry's Club members pledge at least $1,000 annually or $83/recurring monthly.
Questions? Contact Bob Finn at finn@gonzaga.edu.
Harry's Club Wine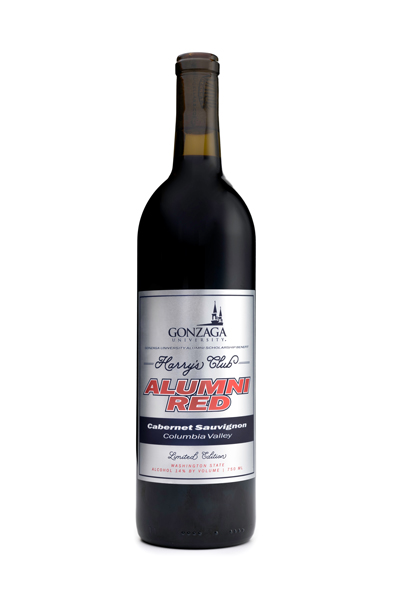 Order Your Own Harry's Club Alumni Red Today!
Support the Gonzaga Alumni Scholarship with the purchase of a bottle of limited edition Harry's Club Red! (Currently only available in Spokane) Created by winemakers Russ Feist and Gary Hustad '80, proceeds from this special Cabernet Sauvignon go directly to the Gonzaga Alumni Scholarship Fund. Price: $50/bottle.
For more information and ordering: call/text Barili Cellars representatives Russ (509-979-5830), Marlene (509-995-3659) or Sue (509-953-3795). You may also email Marlene at marlenefeist@comcast.net or Sue at sue@barilicellars.com.