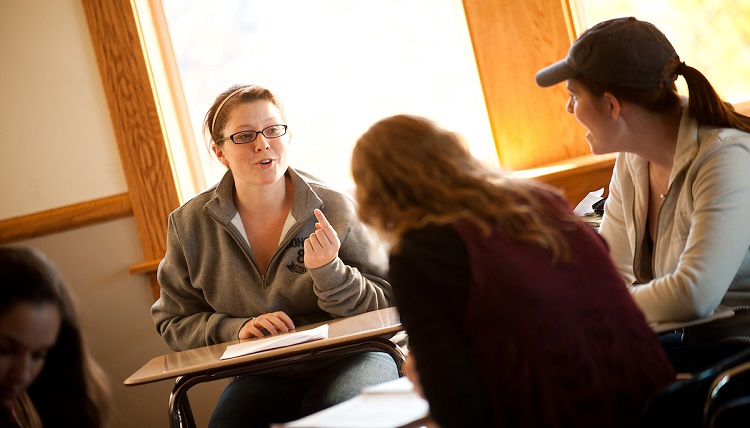 Q: Whom do I contact in Student Accounts with my billing questions?

A: Amber Connelly
Direct Line: (509) 313-6391
Student Accounts, Toll-Free: (800) 440-5392 ext. 6840
Email: connelly@gonzaga.edu
Mailing Address:

Gonzaga University
Student Accounts Office
502 E Boone Ave
Spokane WA 99258-0082

Q: Will I receive a billing statement?

A: Yes, a billing statement of your semester's charges will be generated upon your registration.** You will receive an e-bill notification to your Gonzaga email address. This notification will alert you when your billing statement is accessible via your Zagweb account at http://zagweb.gonzaga.edu.

**Please note that if you register after the payment deadline, a billing statement may not be generated. Students must contact the Student Accounts Office with payment or payment arrangements by the close of business on the day they register.

Q: When is payment due?

A: Student charges, less verified financial aid if applicable, are payable in full in U.S. funds on a per semester basis, approximately one week prior to the start of classes.

Q: If I am registered for both Sessions A and B during a semester, do I have to pay for both at the beginning of the semester?

A: Either payment or payment arrangements concerning your registration for Sessions A and B must be established by the payment deadline date.

Q: When are refund checks available?

A: Starting Fall 2012 semester, initial disbursement of all online graduate student loans will not occur until 2 weeks after the start of each term. If you are expecting a refund from student loans, plan to receive payment at least 3 weeks after the start of the term and budget accordingly. Refund checks will be mailed via the Post Office according to the mailing address provided to the Student Accounts office. However, if you elect to enroll in the eRefund program, your refund will be directly deposited into your U.S. financial institution.

Q: Is online payment available?

A: Gonzaga's online solution for credit and debit transactions is currently through Transact Payments (formerly known as CASHNet). The credit/debit cards accepted by Transact Payments are American Express, Diner's Club, Discover, MasterCard and Visa. A service fee of 2.75% of the payment amount applies to each transaction. Students may access Transact Payments through https://zagweb.gonzaga.edu by entering their network user name and password. Once logged on to Zagweb, locate the "Student Accounts" tile and select "Transact Payments..." to be connected to the Transact Payments Main Menu. Select Make Payment on the next page, finally select Payment on Account and enter the amount you wish to pay and proceed to the payment options. Payment via eCheck is also available at no charge to the student. For additional information, step by step instructions, and frequently asked questions, please go to www.gonzaga.edu/studentaccounts and click on the "Billing and Payment" link.

Q: What types of payment are acceptable?

A: The Student Accounts office accepts cash, check, and money order; the office does not directly accept credit or debit card payments. All charges are payable in U.S. funds.

Q: Are payment plans available?

A: Gonzaga University has partnered with Transact Payments to provide a completely automated and paperless 4-month semester payment plan for the fall and spring semesters. There is a 3-month semester payment plan available for the summer semester as well. Enrollment in the semester payment plan opens within Transact Payments once the semester statements are posted. For more information please visit: www.gonzaga.edu/paymentplans

Q: How do I "confirm" my coursework?

A: Students must confirm their coursework by completing their payment or payment arrangement through the Student Accounts Office by the established payment deadline date. Students who fail to complete their confirmation will have their registration cancelled. Students who confirm after the payment deadline date are assessed a 3% No payment / No arrangement fee based on the total unpaid balance.

Q: How do I confirm my registration if I have financial aid to cover my balance?

A: Once you have received your billing statement, you must notify the Student Accounts Office of your intent to pay your balance with financial aid in order to confirm your registration. An email notification has been established and the email address is confirmationreply@gonzaga.edu. Enter "Online Confirmation" in the subject line and provide your full name, Gonzaga Student ID number or Social Security number, and state that you have financial aid to cover your balance due in the body of the message.

Q: How do I secure financial aid to cover my balance?

A: You will need to contact the Financial Aid Office directly.

Q: What will I need to provide if a third-party sponsor is paying my balance?

A: If your student account balance is to be paid by a corporate or foreign sponsor, a government agency, a religious institution, a scholarship foundation or trust account, the Student Accounts office requires written proof of sponsorship to confirm your classes. This document is a formal request from the sponsor to bill them for your expenses. The sponsor must pay Gonzaga University directly and not send the payment to the student. Verification of this type of sponsorship must be received by the established payment deadline date.

Q: What if I have tuition reimbursement?

A: If your employer is paying your account balance and sending payment to the University, please see the above answer concerning third party sponsorship. If you are directly receiving reimbursement from your employer, you will need to pay in full at the beginning of the semester or pay on a monthly installment payment plan. You are not able to defer your account balance until the end of the semester.

Q: Will I receive a tuition adjustment if I completely withdraw from the University?

A: Students must officially withdraw from the University in order to be eligible for any tuition adjustment. Students receiving financial aid funding who no longer participate in their online coursework and fail to withdraw officially, will be subject to immediate repayment of all or a portion of their student loan funding for that semester.

The date used to calculate the student's tuition adjustment is the date the student officially withdraws from Gonzaga. If advance payment is made and the student does not attend Gonzaga for that term, all advance payments will be refunded. Once classes commence, mandatory fees are not refundable. Financial aid funds will be refunded in accordance with governmental and University regulations. A complete withdrawal schedule is available through the Student Accounts and Financial Aid offices.