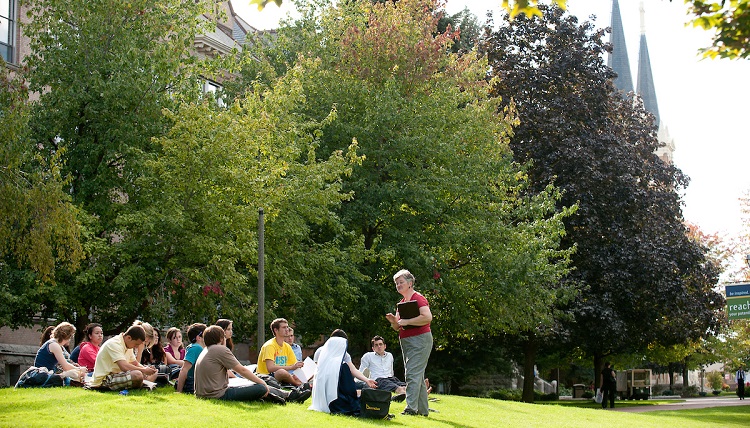 The U.S. Department of Education has sent guidance to schools offering online degrees to students eligible for federal financial aid in the form of student loans. Gonzaga holds its students to a high standard, and believes that our online population practices the Jesuit ideals of higher education. However, to prevent fraud through the misuse of federal funding as required by this guidance, the following measures will be taken to protect the integrity of the online programs and their financial aid eligibility.

New regulations advise schools to check academic participation in distance courses prior to disbursing funds as a way to prevent fraud. Consequently, starting Fall 2012 semester, initial disbursement of all online graduate student loans will not occur until 2 weeks after the start of each term. If you are expecting a refund from student loans, plan to receive payment at least 3 weeks after the start of the term and budget accordingly.

Student loans will credit to a student's account after the first module of a course has been completed (2 weeks after the start of the term). Departments will monitor each student's participation in the module before loan disbursement will take place. Student Accounts will then forward any refunds to the student. To have your refund expedited to your bank account, please feel free to sign up for direct deposit via eRefund by visiting www.gonzaga.edu/erefund
Tuition bills for online students will be sent to the student's Gonzaga Zagmail email account only. It is important that students continue to settle their student account before the beginning of each term to prevent any further delay in disbursement. Follow the instructions on your bill for information on how to complete this important step.