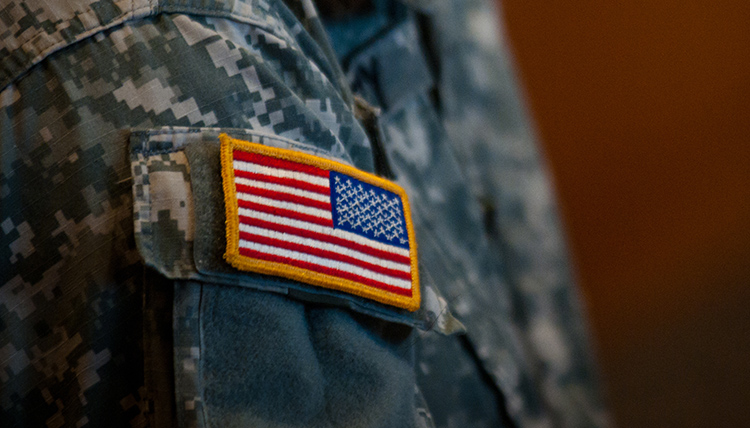 The Veteran Services staff is appreciative of your service and committed to providing the best possible services to veterans and their dependents who attend Gonzaga University. Gonzaga's academic programs of study are approved by the Washington State Higher Education Coordinating Board's State Approving Agency (HECB/SAA) for enrollment of persons eligible to receive educational benefits under Title 38 and Title 10 USC.
Office Information
Campus location: College Hall 229 (Office of the Registrar)
Mailing address:
Gonzaga University
Veterans Services
502 E Boone Ave AD 83
Spokane, WA 99258-0083
Office hours: Mon-Tues/Thurs-Fri 8:00 a.m. - 5:00 p.m., Wednesday 9:30 a.m. - 5:00 p.m.
Contacts:
Mike Grabowski
Primary Veteran Advisor
(509) 313-6596 - grabowski@gonzaga.edu

Ryan Forim
Alternate Veteran Coordinator
(509) 313-6509 - forim@gonzaga.edu
Fax Number: 509-313-4365
Although appointments are not necessary, calling or e-mailing ahead of time can avoid a wait as the above two persons are also regular Registrar staff personnel.
Overview
Gonzaga veterans are serviced by the Muskogee Regional RPO located in Muskogee, OK. The University uses Electronic Certification (VA-ONCE) to certify enrollment during the semester and also to transmit changes. New/Initial applications may be done two ways: On-line through the Veterans Affairs Education & Training home page and clicking the "Apply for Benefits" tab, or by sending in a hard copy application available in the Veterans Office. Processing time for these can take up to sixty days especially during the fall semester, so early filing is important to avoid delays. Print a copy of your application for your records as applications go straight to the VA. Also, after transmitting the application either print the page with the Transmission ID Number or copy the number down. Once the application is processed, you'll receive a letter called Certificate of Eligibility. Please send a copy of just the first page to our office.

Discharged service members should bring a copy of their DD 214 and Reservists their NOBE when making initial application for benefits. Copies of these documents can be made in the Veterans Office. Spouses/dependents applying for benefits under Chapter 35 should have the service number of the veteran they are filing under.
Veterans coming to Gonzaga from another school or program must sign a VA form 22-1995 (active duty/reservists) or VA form 22- 5495 for chapter 35 veterans before benefits can be certified. These forms are available in the Veterans Office or by visiting their web page.
Refer to the VA website regarding information and a section on FAQs concerning the new Forever GI Bill® benefits.

Since the use of VA Educational Benefits is always the person being certified choice, students using VA Educational Benefits at Gonzaga must tell the School Certifying Official (SCO) which term(s) they want certified. This can be done in one of two ways. By completing the Registration Intent Form or by emailing the SCO each term they wished to be certified.
Forms
Verification of In-Residence Status - for students that need to verify they are taking at least 1 hour of a class in-person for courses that are being offered remotely and/or in-person