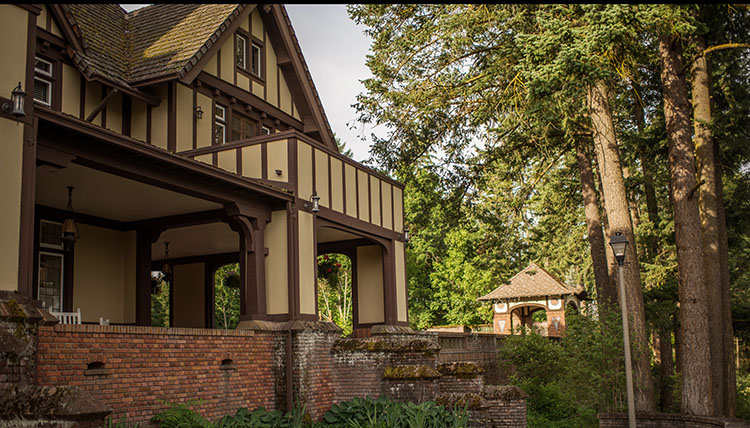 View a slideshow of Bozarth's outdoor facilities.
The Bozarth Mansion and Retreat Center offers 8 acres of beautifully landscaped grounds with panoramic views of the valley below.

Formal Garden
The intimate formal garden offers fountains, a gazebo and a covered terrace. Intricate brickwork highlights the unique architecture of the garden and mansion. Two original fountains create a serene experience for you and your guests. The covered terrace is well lit with original brass light fixtures and the garden is lined with romantic bistro lights.
Garden Capacity: seating for up to 200 guests at round tables
For a more open atmosphere, there are also two green spaces that accommodate larger groups.

Front Lawn
The front lawn provides a picturesque setting with the historic mansion as the backdrop.
Front Lawn Capacity: seating for 300+ guests at round tables

Overlook Lawn
The overlook lawn boasts incredible views of the valley and the Little Spokane River.
Overlook Lawn Capacity: seating up 300+ guests at round tables