In the Transfer, Veteran, and Returning Adult Students + First Gen Initiatives Office, our entire staff shares a belief in empowering and serving students to make Gonzaga University a vibrant community.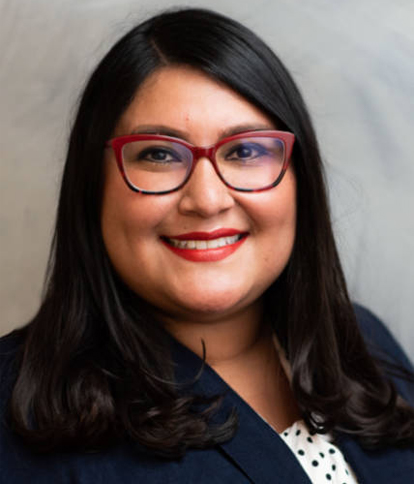 Pamela Alvarado (she/her/ella)
Director, Payne Center for Leadership Development - Transfer, Veteran, Returning Adult Services, and First Generation Initiatives
Pam knew she wanted to pursue a career as an undergraduate student in Student Affairs. She loved being involved and supporting her peers. Pam is a first-generation college graduate and is thankful that her mentors always supported her and provided her with opportunities. One of those opportunities was being a part of the NASPA NUFP program. Pam has worked in several areas of student affairs over the last 10 years at various universities. Pam is pursuing a Ph.D. in Higher Education Leadership from Colorado State University. Her top five CliftonStrengths are Input, Individualization, Arranger, Maximizer, and Learner. She is happy to be a part of the Gonzaga community and work with students, faculty, and staff toward creating positive social change.
Email: alvaradop@gonzaga.edu
Chelsea Collins
Program Coordinator
Email: collinsc2@gonzaga.edu
509-313-5345
Matt Laramie
Vetcorps Navigator
Email: vetcorps@gonzaga.edu or laramie@gonzaga.edu
Student Staff
Joyce Angi
Jenna Gilberg
Kristian Mankiller (VA Work-Study)
Lexi Perez
Ally Short (VA Work-Study)
Georgette MacDonald (VA Work-Study)