Lincoln LGBTQ+ Resource Center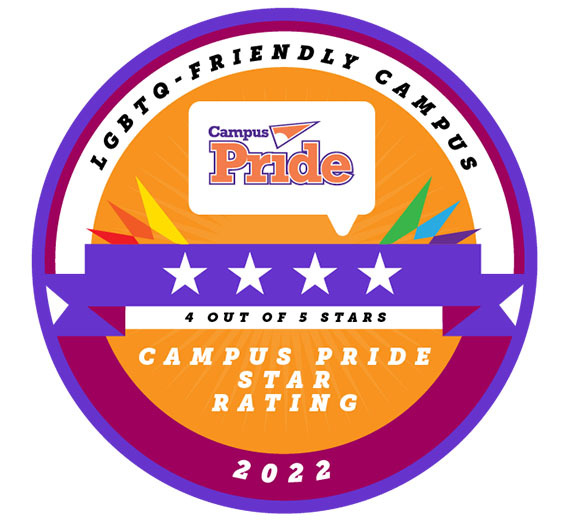 Welcome to the Lincoln LGBTQ+ Resource Center webpage! We are a hub of resources for people of all sex, gender, sexual, and asexual identities. We strive to provide a space that is safe and inclusive. We want Gonzaga's queer people and queer persons of color to know that your LGBTQ+ resource center is a place you can relax with people who will not only accept you, but also do what we can to help you develop holistically throughout your time at Gonzaga, in the spirit of our university's Jesuit underpinnings. With that in mind, any students with a desire to self-educate on queer culture and identity are welcome to come by to engage and collaborate with us. With plentiful natural light, computer stations, and an open work space, we aim to be a welcome alternative to the library for studying. We also provide a multimedia LGBTQ+ resource library, the contents of which are free to check out. With a semi-full kitchen next door at UMEC, we are a convenient place to eat, located in the heart of Hemmingson across from The Bullldog. If you feel like unwinding, we also have a huge flat screen TV, a Nintendo Switch, and a variety of games to play! Come check us out anytime between 9 – 5, Monday through Friday. We'll be here with countless pens and pins to give away!
Purpose Statement
Our focus is to develop and sustain Gonzaga University as a safe and welcoming community for people of all sexual orientations, gender identities and expressions by engaging in education, advocacy, outreach, and programming.
---
GU Commitment to Human Diversity
Diversity affirms our faith-inspired commitment to an inclusive community where human differences thrive within a campus community of equality, solidarity, and common human nature. We seek to nourish difference in an environment characterized by mutual respect and the sustainable creation of a campus climate that attracts and retains community members from diverse backgrounds. In this context, age, gender, ethnicity, disability, social class, religion, culture, sexual orientation, language and other human differences all contribute to the richness of our academic community life. These differences grace us individually as human beings and collectively as a Jesuit, Catholic and humanistic university striving to fulfill our mission.
We aspire to create a university environment that is welcoming and accessible to all students, regardless of gender, race, ethnicity, religion, disability or sexual orientation.
Connect with the Lincoln LGBTQ+ Resource Center