Lincoln LGBTQ+ Resource Center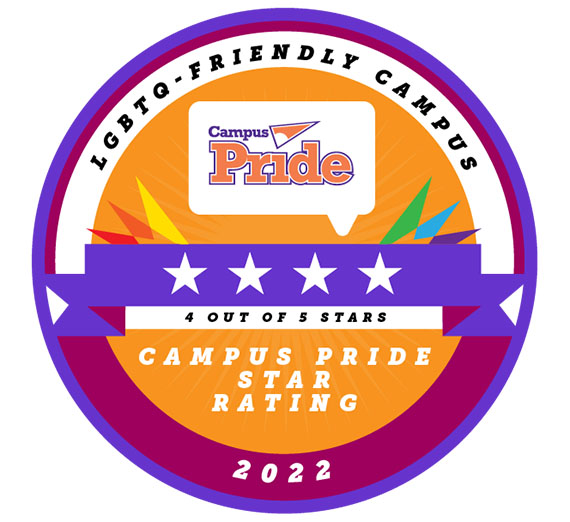 Welcome to the Lincoln LGBTQ+ Resource Center webpage!
The center is a hub of resources for those seeking information about gender, gender identity, gender expression, sexual orientation, and a spectrum of other intersecting topics. Our goal is to be a safe, inclusive, and affirming space for all. We also welcome any student with a desire to self-educate on queer culture and identity. Please come by to engage and collaborate!
About the space:
Located on the 2nd floor of Hemmingson, room 215, next to the UMEC and across from the Bulldog. With plentiful natural light, computer stations, and an open workspace, we act as an alternative for studying, a place to enjoy lunch or a meeting place for your other pursuits. Our multimedia LGBTQ+ resource library is available for free check out, or if you need to unwind, use our TV and hop on the Nintendo Switch!
The center is open Monday through Friday from 9am to 5pm. Come grab stickers, pens, pronoun pins or flags!
If you're looking for our director, her office is currently located on the 3rd floor of Hemmingson, room 302A in the Center for Student Involvement. This is temporary as we expand the center!
Purpose Statement
Our focus is to develop and sustain Gonzaga University as a safe and welcoming community for people of all sexual orientations, gender identities and expressions by engaging in education, advocacy, outreach, and programming.
---
GU Commitment to Human Diversity
Diversity affirms our faith-inspired commitment to an inclusive community where human differences thrive within a campus community of equality, solidarity, and common human nature. We seek to nourish difference in an environment characterized by mutual respect and the sustainable creation of a campus climate that attracts and retains community members from diverse backgrounds. In this context, age, gender, ethnicity, disability, social class, religion, culture, sexual orientation, language and other human differences all contribute to the richness of our academic community life. These differences grace us individually as human beings and collectively as a Jesuit, Catholic and humanistic university striving to fulfill our mission.
We aspire to create a university environment that is welcoming and accessible to all students, regardless of gender, race, ethnicity, religion, disability or sexual orientation.
Connect with the Lincoln LGBTQ+ Resource Center