Do you love being a Zag and are you looking for a way to make a positive impact on the lives of new students and their families?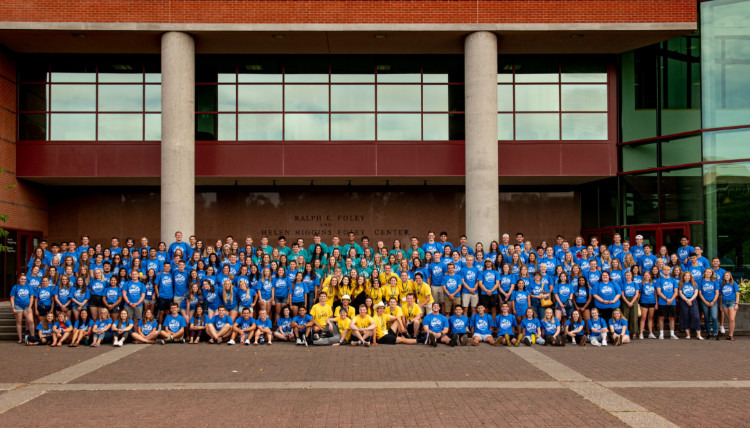 New Student & Family Programs (NSFP) enlists the helps of over 200 student leaders to assist in the process of welcoming all new Zags and their families to Gonzaga University. They each play a vital role by communicating a variety of topics including academics, student involvement, community involvement, family involvement and support and much more.
Our student positions include the following:
Student Core Team
Orientation Leaders
Zag Crew
Academic Convocation Student Speaker
Student Office Assistants
The Student Core Team and Office Assistants are paid positions and all other positions are volunteer based.
If you have any questions, please contact Justin Gambone at gambone@gonzaga.edu or by phone at (509) 313-5841