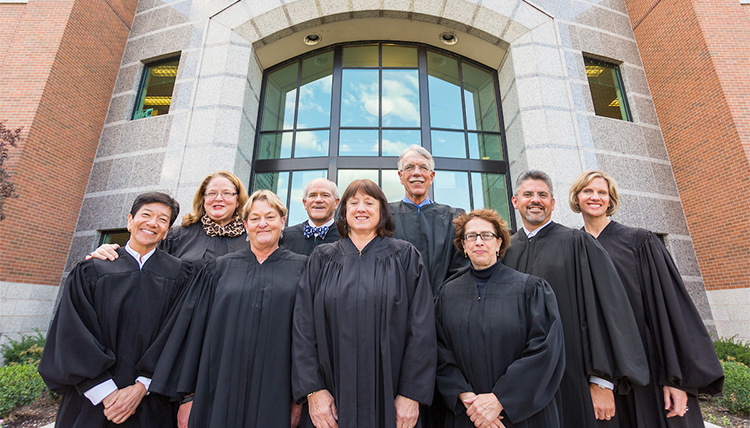 Gonzaga Law has a profound Legacy of Leadership within the regional law community. Gonzaga Law alums currently make up one third of the Washington State Supreme Court. A large percentage of the judges, prosecutors, and trial lawyers in the Spokane region are Gonzaga Law graduates. For students, this provides a deep connection with those who have walked these halls before them. From internships, to mentor programs, to post-graduation employment, our active alumni base stays committed to serving and training each new generation of practitioners.
Why Gonzaga Law can have a profound impact on your life.
"At a young age I discovered the ability to make a difference in the community by seeing my father, a Clark County Commissioner, take action. He instilled in me a passion for public service. I also learned that I needed to be better prepared to advocate for underrepresented or vulnerable populations and defend them from criminals. It was heartbreaking to see my grandparents become targets of fraud. Elder protection became my first priority as Attorney General, and I worked with legislative partners to strengthen laws against elder abuse in Nevada."
-US Senator Catherine Cortez-Masto ('90)
Hear from other distinguished alumni.
Christine Gregoire

Governor of Washington State 2005-2013
Washington State Attorney General 1992-2004
Chief Justice Mary Fairhurst
Washington State Supreme Court
Trial Attorney Paul Luvera
Member American Trial Lawyers Hall of Fame.
Listed among Best Lawyers in America