About the Scholarship
This annual scholarship is established in honor of the late Franklin "Frank" Burgess, a distinguished graduate of Gonzaga Law School who enjoyed a noted career as an attorney and federal judge in Washington.
Eligibility & Application Process
The scholarship is awarded to a diverse incoming student who demonstrates academic excellence. The student must maintain a minimum cumulative GPA of 2.75. As a merit-based scholarship, all entering applicants are automatically considered based upon scholastic merit, including undergraduate grades and performance on the LSAT. No additional materials must be submitted.
About the Honorable Frank Burgess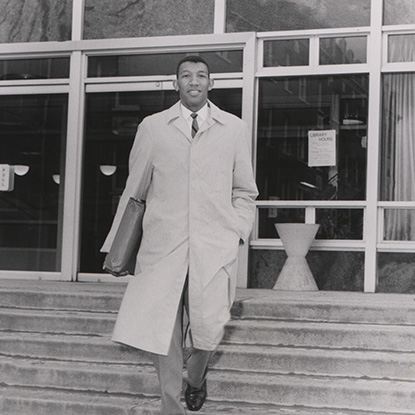 Born in Eudora, Arkansas in 1935, Frank Burgess attended Eudora Colored High School before enlisting in the U.S. Air Force. He later went on to attend Gonzaga University and the Gonzaga University School of Law. While at Gonzaga, he was a class officer, student body representative and class president. He was also a basketball All-American at Gonzaga, leading the nation in scoring in 1961.

After his graduation from law school in 1966, Burgess went on to have a long and fulfilling legal career. He was appointed to his position as United States District Judge for the Western District of Washington by President William Clinton in March 1994. Prior to becoming a District Judge, he served as a United States Magistrate Judge for 12 years; Regional Counsel for the Department of Housing and Urban Development, Region 10; and a partner in the law firm of Tanner, McGavick, Burgess, et al. He was also an Assistant City Attorney for Tacoma and Judge pro tem for the Tacoma Municipal Court and the District Court of Pierce County.

In 1995, he was honored with the Gonzaga Law School Distinguished Judicial Service Award. Additionally, Burgess was the recipient of the Loren Miller Bar Association Lifetime Achievement Award and the Outstanding Service Award from the Federal Bar Association of the Western District of Washington.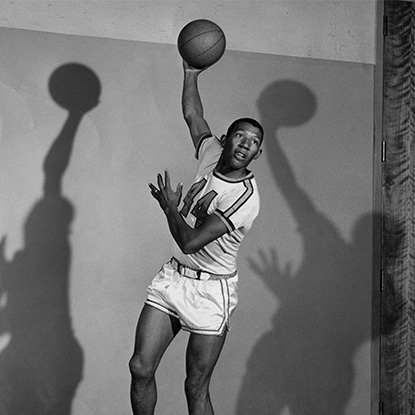 Burgess is a member of Gonzaga's Basketball Hall of Fame, the state of Washington sports Hall of Fame, the Inland Empire Hall of Fame, the West Coast Conference Hall of Honor, and was selected to the U.S. colleges 1986 Silver Anniversary All-America Basketball Team. His Gonzaga basketball jersey was retired in February 2004, the first person at Gonzaga to receive this honor.

Burgess continued his legacy of service up to his death in 2010 after he lost a battle with cancer. He is survived by his wife, four daughters, a son, and numerous grand-children and great-grandchildren.