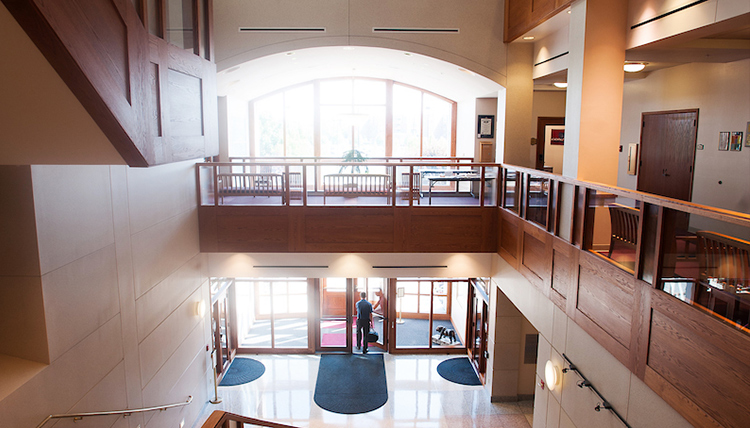 The Gonzaga Law School Foundation supports the law school's students and academic programs because of our generous alumni and friends. Annual gifts make up approximately 60% of our total dollars raised which shows we have dedicated supporters who give back year after year. We are committed to providing a rigorous, personalized, quality legal education designed to inspire our students to pursue justice and find solutions through their work as lawyers and community leaders. To continue this important work we need the ongoing support of alumni and friends.
Your gift to the Law School Foundation can be directed to any of the following funds and will help us accomplish our mission and give back to your alma mater.
Thank you for being an investor and partner in the Gonzaga Law mission.
Law School Annual Fund
Our Annual Fund is used to fund the daily needs of Gonzaga Law. This fund supports cutting edge technology, our vibrant student organizations and their activities, as well as supports our Moderate Means program and Center for Law and Public Service.
Student Scholarships
Gonzaga Law has over 40 donor funded scholarships which are awarded to students each year. Help us provide scholarship support to more than 350 students by funding your own scholarship or supporting an existing scholarship.
Carl Maxey Social Justice Scholarship Program
Our Carl Maxey Social Justice Scholarship Program provides a unique opportunity for talented individuals to realize their commitment to serving the public interest through law. A gift to the Carl Maxey Social Justice Scholarship Program will provide annual scholarship support to public interest driven students who often become leaders in the community and legal sector.
University Legal Assistance
The Clinic is modeled after a general-practice law firm. Managed by faculty members, the Clinic gives students the opportunity to apply academics to legal practice. The Clinic supports our students as they work through 18,000 case hours (300 cases per year) of experiential learning, helping those who cannot afford counsel.
Your gift to the Foundation allows Gonzaga Law to carry out its mission of pursuing justice and finding solutions.