Your gift makes a difference. Any amount helps Gonzaga Law support current and future generations of students who are working to put their Passion Into Practice. Your generous philanthropy helps make this possible.
Commencement 2019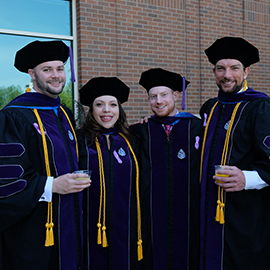 Our newest graduates, along with their friends and families, gathered for Gonzaga Law's commencement ceremony on May 11, 2019. During the proceedings, our graduates heard from Madelyn F. Wessel, University Counsel at Cornell University, who urged them to "set their moral compasses straight" in an uncertain world.

"Our world definitely ain't perfect, but, it is far less frightening and worrisome because you are in it, because what you can do will matter. And because the passion and excellence of your minds and your craft as lawyers is powerful. While our world may be torn and a bit tattered, we lawyers can make a difference, we lawyers do make a difference, and we are counting on all of you to help make this imperfect world better as you leave Gonzaga and move on." ~Madelyn F. Wessel
Read Madelyn F. Wessel's full speech
Read Student Speaker Emily Sauvageau's full speech

Congratulations, graduates!
Alumni in the News
Jennifer Snider ('96): Clark County Superior Court
Governor Jay Inslee recently appointed Jennifer Snider to the Clark County Superior Court to replace Judge James Rulli who retired on April 30th.

Before her new appointment, Snider served as court commissioner for the Clark County Superior Court. In this role, she made in-court decisions on a range of issues and participated in the court's administrative functions.

"With more than five years at the Clark County Superior Court, Jennifer has a deep understanding of the court's operations, and she has earned an excellent reputation among her peers," Gov. Inslee said.
William Hyslop ('80): U.S. Attorney for Eastern Washington (again)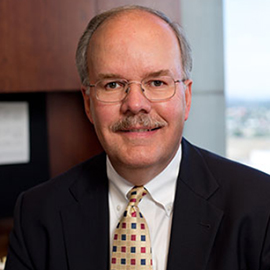 It set a record for the longest wait, but President Donald Trump has nominated a candidate for U.S. Attorney for the Eastern District of Washington and the name is a familiar one.

Trump officially nominated William Hyslop to again become the top federal prosecutor for all of Washington east of the Cascades. Hyslop previously held the same post from 1991-93 after he was nominated by President George H.W. Bush.

"I'm looking forward to continuing to support our justice system and working with the fine people at the U.S. Justice Department," Hyslop said.
Scott Jenkins ('02): 2020 Phoenix Open Assistant Tournament Chairman
Scott Jenkins has been named the Assistant Tournament Chairman for the 2020 Phoenix Open and will assist Chairman Tim Woods with all tournament-related operations while preparing to take over in 2021. Jenkins is a partner with the national law firm of Quarles & Brady and his practice focuses on commercial bankruptcy and litigation. Additionally, he is Chair of the Arizona Bankruptcy Group and the firm's Recruiting Committee.
Upcoming Events
Temple of Justice Alumni Reception
June 11, 2019 5:30 - 7:00 P.M.
412 12th Ave SW, Olympia 98504

You are invited to join Dean Jacob H. Rooksby, Sarah Guzman, and members of the Washington State Supreme Court for a reception at the Temple of Justice in June.
Save the Date: 2019 Center for Civil and Human Rights Conference

September 20, 2019

As we move further into the information age, the domain of intellectual property (IP) continues to grow exponentially. This domain––which includes algorithms, digital creations, genes, and even living organisms––is a vast economic resource that garners massive earnings for the media, pharmaceutical, agricultural, and academic industries, among others. As social justice-minded lawyers and scholars working within the realm of IP, we have the opportunity and obligation to ask how the resources of IP can be used to advance the wellbeing of our communities, nations, and the world at large. With these concerns in mind, this conference dares to put IP into conversation with social justice by asking how the areas of patent law, trademark law, and copyright law can better serve the public good in the modern world.

More information
Recent Photos
How is this illegal?

Did you know it's illegal in Washington to go outside if you know you have a cold?

Professor Jason Gillmer lends his expertise on legal history to a KHQ Local News story that explores why this old-fashioned law, and many others like it, have yet to be repealed.
Women in Law

Myra Bradwell became the first woman admitted to the Illinois Bar in 1890 after being previously denied admission on the basis of her gender. For 27 years, the Gonzaga Women's Law Caucus has awarded the Myra Bradwell Award to a woman in the ZagLaw community who exemplifies the spirit of this remarkable trailblazer.

This year, in an article written by 2L Sara Wilmot, 2019 Myra Bradwell Award winner Julie Schaffer was featured in the April edition of the NWLawyer that celebrated "empowering stories of women in the legal field."
Online Directory
Please add or update your current information to our ZagLaw Online Directory if you haven't already done so. This directory can be used to update your contact information, search for classmates, and refer clients to other Law Zags.
In Memory
Gonzaga University School of Law extends its deepest condolences to the families and friends of the following alumni who have recently passed away.

Joe Delay ('52)
David Compton ('73)
John Simpson ('77)
Charles Lempesis ('80)
James M. Caraher ('71)
Remembering Joe Delay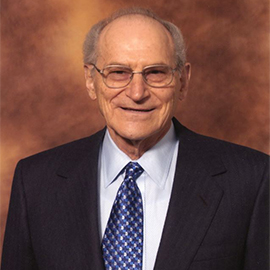 It is with great sadness that we share the passing of Gonzaga Regent Emeritus and alumnus, Joseph Delay (J.D., '52). Joe passed away on Wednesday, May 8, 2019.

Born in Sandpoint, Idaho, Joe graduated from high school in 1944 and then joined the United States Army as a paratrooper in the 101st Airborne Division, the Screaming Eagles. He fought against Hitler and the Germans at the Battle of the Bulge, across Germany, even being dispatched to locate Hitler in his Berchtesgaden hideout.

After the war, Joe returned home and earned a law degree at Gonzaga University in 1952. In 1961, his longtime law partner, Don Curran ('60), joined him and they eventually formed the firm as it is known today Delay, Curran, Thompson, Pontorolo & Walker. Joe's practice included complex real estate transactions, contract law, and probate. He served as President of the Washington State Bar Association and as one of the WSBA's Board of Governors. He also taught business law as an Adjunct Professor at Gonzaga University-Florence. He was admitted to practice in the Supreme Court of the United States as well as in the jurisdiction of Washington State.

Joe was married to the love of his life, Helen Curran Delay for 64 years, until her passing in May 2018. The Delays were committed supporters and leaders for Gonzaga University and Gonzaga Law School. Joe was instrumental in working with the Jesuits to help fundraise to build what is the current building that houses the School of Law.

The Delays also established an endowed fund that supports the Chastek Library. In 1997, Joe received the Gonzaga University Law Medal, the law school's highest honor. Joe was one of the most respected attorneys in Spokane, known for his staunch code of ethics, hard work, and professionalism. He was also a beloved husband, father, and grandfather.

Please keep Joe's family, including his sons Paul (J.D., '86), and Mike (J.D., '88), his grandchildren Hailey (J.D., '18), and Jack (Business Administration – Marketing, '21), and his brother-in-law Don (J.D., '60) and Don's wife Va Lena Curran (J.D., '58), and nephew Kevin, (J.D., '88) in your thoughts and prayers during this time of loss.

Service information is forthcoming.