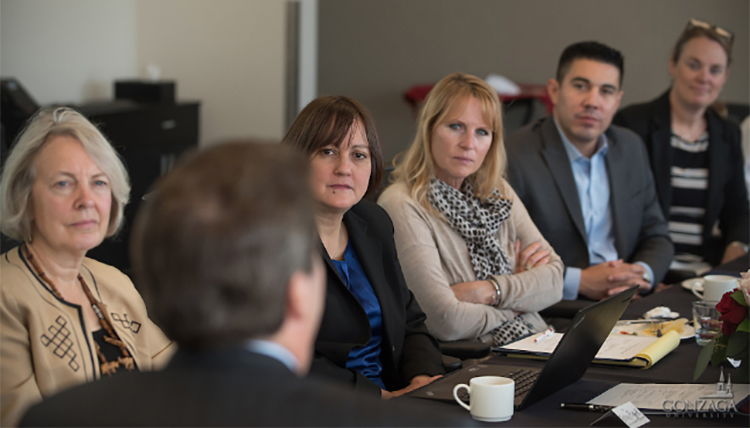 School of Education Vision
Shaped by the Jesuit, Catholic, humanistic tradition, the School of Education aspires to prepare transformational leaders who are committed to excellence and serve others in a diverse and global society
Though our day to day work has changed over the last 90 years our purpose and why has always remained consistent. Our vision is the momentum that has kept us unwavering in our ideals and values. As a school of a Jesuit institution, we believe in developing the whole person and developing professionals who will serve others with greatness. These ideals are ones we have stuck to and we are excited to see the tremendous impact our leaders make in society.
School of Education Mission
The mission of the School of Education is to prepare socially responsive and discerning practitioners to serve their community and professions
We model and promote leadership, scholarship, and professional competence in multiple specializations.
We support and environment that is challenging, inclusive, reflective, and collegial.
We foster inquiry, intellectual creativity, and evidence-based decision making to accept the challenges facing a global society.
We provide academic excellence in teaching, advising, service and scholarship. We promote, support, and respect diversity.
Our mission is the focus of our day to day work. The mission describes the goals and endeavors we tackle in our work to ensure that we are providing the best educational experience to those we teach so that they may do the same in their respective professions. With every decision and step we take, we reflect on our mission and remind ourselves of the positive change we are hoping to make in society at large. Our mission guides our work we do and we hope that our successes will be done and attributed to hard working individuals who have strived to live this mission out each and every day.
School of Education Strategic Plan