Meet Our Staff
The staff in the Office of a Pedagogy of Hope is made up of six Graduate Assistants. These "GAs" come from different educational backgrounds, but all have a shared passion for the mission of the office. Below, we invite you to get to know them and how they can help you with your interests!
---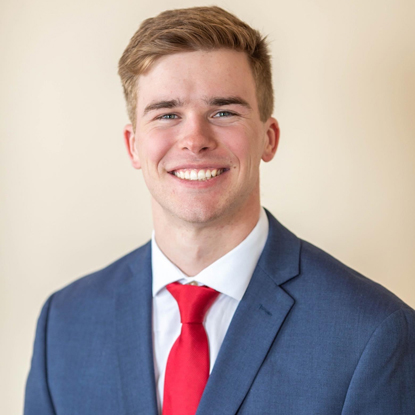 Brady Subart
Brady is in his second year within the Sport and Athletic Administration Master's Program at Gonzaga. Originally from Highlands Ranch, CO, he attended Western Colorado University where he completed his bachelor's degree in Business Administration and Economics, while also being a four-year collegiate basketball athlete. Brady is currently an intern for the compliance department within Gonzaga University's Athletic Department.

Currently working on: Courageous Conversations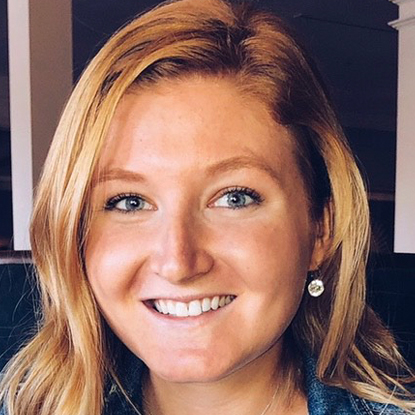 Erin Magnuson
Erin is a master's student pursuing her degree in Sports and Athletic Administration here at Gonzaga. She is originally from Ellington, CT and received her undergraduate degree at the University of Maine where she competed on the cross country and track and field team.
She is thrilled to be a member of the Gonzaga community. Every day is a new opportunity to be the best version of yourself, while having the opportunity to study subjects you are passionate about. I am so excited to collaborate with Dean Gallardo to create a space to shape higher education for the future.
Currently working on: Website and Social Media, Organization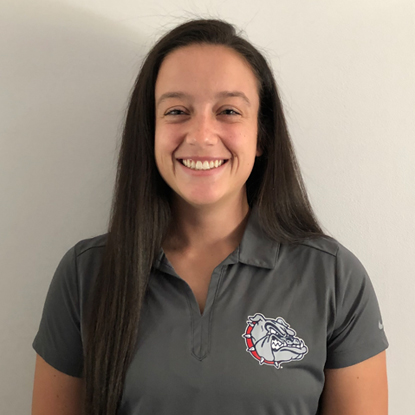 Karah Bell
Karah Bell is in her first year of her Master of Arts in Sport and Athletic Administration program at Gonzaga University. Originally from Chatham, IL, she attended the University of Illinois Springfield where she completed her Bachelor's degree in Exercise Science. She is currently a volunteer strength and conditioning graduate assistant with Gonzaga's Athletic Department.
Currently working on: Website and Social Media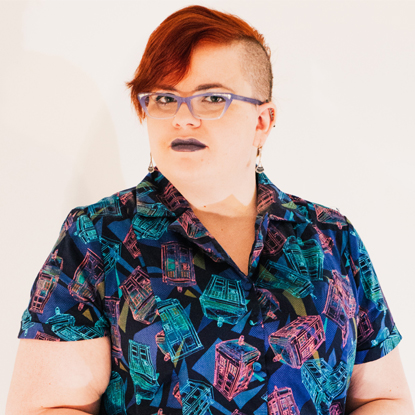 Noreen Duffy
Noreen is pursuing a Masters in Initial Teaching with a concentration in Secondary Spanish. Noreen previously has a Masters in TESOL (Teaching English to Speakers of Other Languages) from Greensboro College. Their undergraduate degree is from The Evergreen State College in Latin American Studies and Social Justice. They are a Spokane native and have a passion for working with language learners of all ages and abilities.

They are so thrilled to be at Gonzaga and to have the opportunity to pursue their love of teaching. They believe that the vision of the Pedagogy of Hope office is so critical in today's world, and they are proud to be a part of it.
Currently working on: Hope Dialogues and Talks

Rebecca Clark
Rebecca Clark is currently a member of the 3rd cohort of Doctorate of Education Leadership (DELA). She has over 15 years in secondary education, specifically working with 1st generation students of color, and in Catholic schools.
Currently working on: Conference planning, Hope Talks
Tyler VonDracek
Tyler also is in the cohort pursuing his Master of Arts in Sports and Athletic Administration at Gonzaga. His hometown is Longview, WA and he was a collegiate baseball athlete at Whitworth University where he received his degree in Kinesiology.

The Gonzaga mission and values are very near to his core. He believes individuals can carry this mission into each avenue of their lives. What we all have an opportunity to work on here makes him optimistic and encouraged but will also provide others with hope. The vision and goals that Dean Gallardo has for the Pedagogy of Hope coincide with Gonzaga's overall mission and he looks forward to assisting in the office in any fashion possible.
Currently working on: Courageous Conversations