2020-2021 Lecture Series Upcoming Events
---
Creating Meaning from this Moment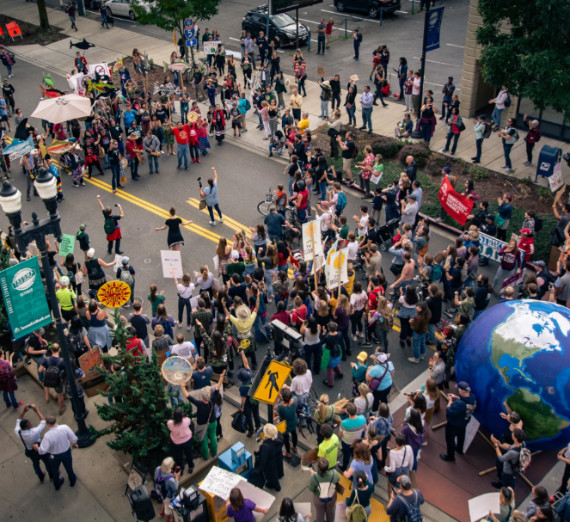 Gonzaga University Environmental Studies Department invites guest speaker Grace Hope, the PNW Regional Organizer with 350.org, to present on the matter of environmental justice in trying times.
What does it mean to be an organizer for climate justice during a pandemic, the uprising for black lives, unprecedented wildfire smoke, and political crises? Global climate chaos is a threat multiplier deeply linked to systems of racial violence and oppression, and calls on each of us to step into meaningful action today.
Friday, Mar 19, 2021
Time: 12 p.m.
Zoom Meeting
Free and open to the public.
For more information please email EnvironmentalStudies@gonzaga.edu.
---
2021 Environmental Justice Symposium: "Environmental Justice: Race, Poverty, and the Environment"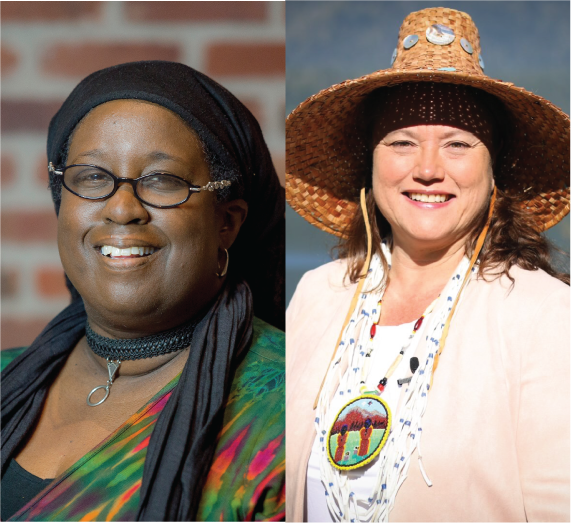 In honor of the 50th anniversary of Earth Day in April 2020, Attorney General Bob Ferguson launched an Environmental Justice Initiative for his office, including plans to convene an Environmental Justice Symposium with Gonzaga University to discuss the environmental justice issues affecting various communities around our state, and the work being done to address them.
In addition to bringing together academics, scientists, legislators, and legal professionals, the Symposium will aim to give a platform to communities that have been disproportionately impacted by structural racism and to shine a light on the hard work these communities across our state are doing to pursue environmental justice.
Tuesday, March 23 and
Wednesday, March, 24, 2021
Time: 1-4 p.m.
Online
Presented by the Washington State Attorney General's Office & Gonzaga University
Have questions? Feel free to email us at symposium@atg.wa.gov.
---
Beyond Laudato Si': Embracing the Challenge of Franciscan Eco-Spirituality in the Age of Pope Francis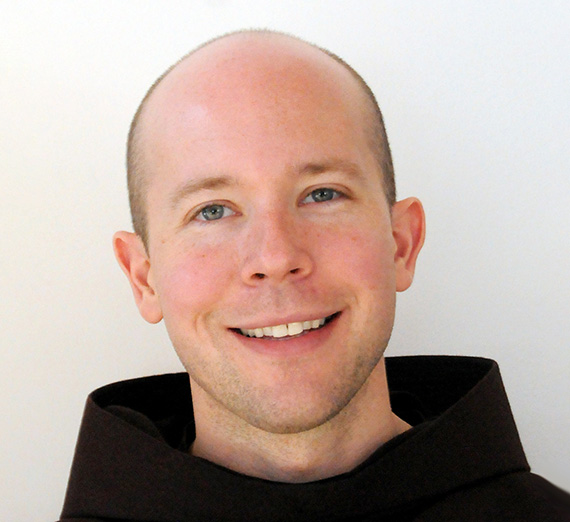 To the mark the 51th anniversary of Earth Day and the 6th anniversary of Pope Francis' landmark encyclical on climate change and environmental ethics, Laudato Si', Gonzaga welcomes Daniel P. Horan, OFM, Ph.D., to campus to offer a lecture entitled, Beyond Laudato Si': Embracing the Challenge of Franciscan Eco-Spirituality in the Age of Pope Francis.
Wednesday, April 14, 2021
Time: 5:30 - 7:00 p.m.
Zoom Meeting
Free and open to the public.
About the Lecture
From the beginning of his papal ministry, Pope Francis has sought to bring together two rich heritages: the Ignatian tradition of his Jesuit formation and identity with the Franciscan legacy of his papal namesake and inspiration. As we celebrate the fifth anniversary of his landmark encyclical letter Laudato Si', which inaugurated renewed commitment among Jesuit entities to "collaborate in care for our common home," this lecture considers some of the ways that a Catholic Jesuit University might embrace the challenge of Franciscan eco-spirituality initially signaled in Laudato Si', but that have remained generally underdeveloped. In this way, we might not only appreciate the beauty, wisdom, and pastoral urgency in the papal document itself, but also build on it in the spirit of both the Ignatian and Franciscan traditions.
Daniel P. Horan, OFM, PhD is a Franciscan friar of Holy Name Province (NY), assistant professor of systematic theology and spirituality at Catholic Theological Union in Chicago, a columnist for the National Catholic Reporter, and the author of several books including All God's Creatures: A Theology of Creation (2018), Catholicity and Emerging Personhood: A Contemporary Theological Anthropology (2019), and Reading, Praying, Living Pope Francis's Rejoice and Be Glad (2019). He is currently working on a book about the Incarnation and is also co-host of The Francis Effect Podcast.
Co-sponsored by
Office of Mission & Ministry
Environmental Studies Department
Religious Studies Department
Catholic Studies Program