---
---
Spokane Candidates Climate Change Forum (C3 Forum) - Fall 2020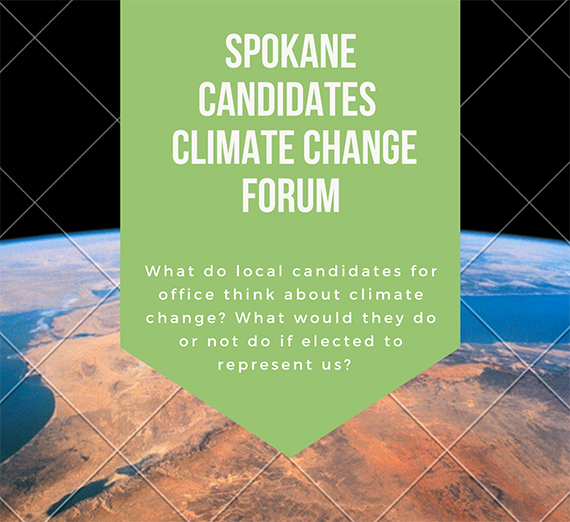 What do local candidates for office think about climate change? How will it affect your vote in November?
To aid Spokane citizens in their democratic deliberations Gonzaga's Environmental Studies Department is proud to host the Spokane Candidates Climate Change Forum.
---
Water Resources in Washington: Are we Getting Thirstier?
Presentation by Dr. Nick Bond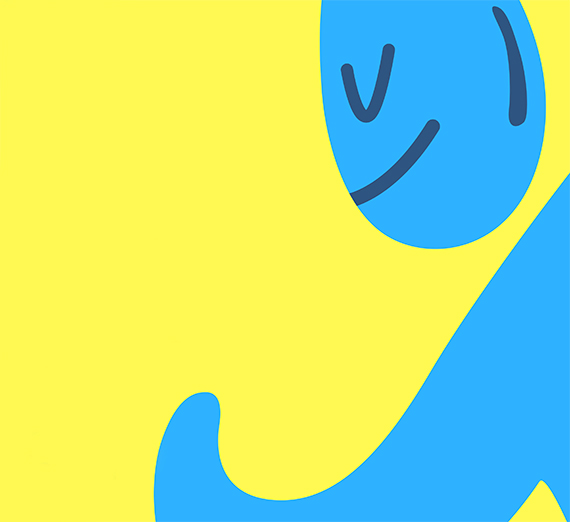 This talk will review the observed variations in the climate, snowpack and streamflows in Washington state and some of the projected changes in these variables over future decades. The discussion will include the implications for freshwater habitats and agriculture.
---
Beavers: Their Landscapes, Our Future
Presentation by Ben Goldfarb
In his talk, award-winning environmental journalist Ben Goldfarb reveals how beavers shaped our country's landscapes, how fur trapping degraded North American ecosystems, and how a growing coalition of "Beaver Believers" are now restoring this industrious rodent to create salmon habitat, store water, and fight climate change.
Ben Goldfarb is a conservation journalist whose work has appeared in Science, the Washington Post, the Guardian, Orion Magazine, and many other publications. He is the author of Eager: The Surprising, Secret Life of Beavers and Why They Matter, winner of the 2019 PEN/E.O. Wilson Literary Science Writing Award.
---
Spokane Candidates Climate Change Forum (C3 Forum)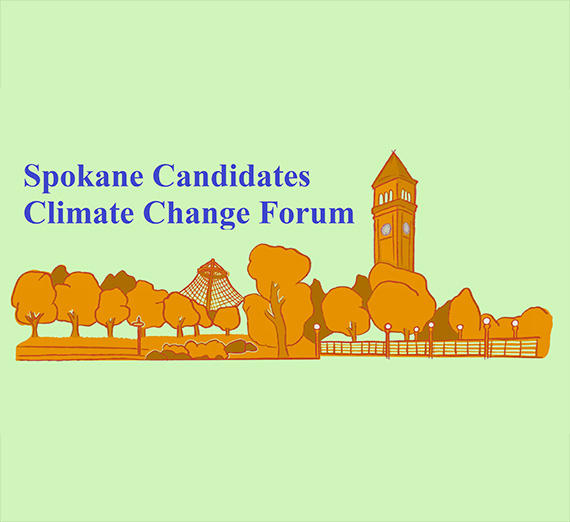 To aid Spokane citizens in their democratic deliberation, we are hosting a Spokane Candidates Climate Change Forum (C3 Forum). The event is co-sponsored by the Gonzaga University Environmental Studies Department, 350 Spokane, The Lands Council, Spokane Riverkeeper, Community Building Foundation, and Futurewise.
---
The Making of an Environmentalist
Presentation by Mike Petersen from the Lands Council
How did a radical environmentalist and Earth First! Activist become the Executive Director of the Lands Council, Spokane's most influential environmental group? The Lands Council's Mike Peterson described how he met Ed Abbey, David Brower, and other great environmentalists, took part in direct actions including Redwood Summer, blockades, and tree sits, and how he sustained the passion for four decades. He talked about tactics ranging from Direct action and litigation to negotiation and collaboration.
---
Coyotes & Knapweed—Rewilding in the Anthropocene
Presentation by Greg Gordon, Ph.D.
Climate change, habitat fragmentation, and modification of Earth's life support systems have ushered in a new geological epoch…The Anthropocene. Urban rewilding can not only alleviate biodiversity loss and maintain ecosystem services; it can also help heal the rupture between humans and nature.
---