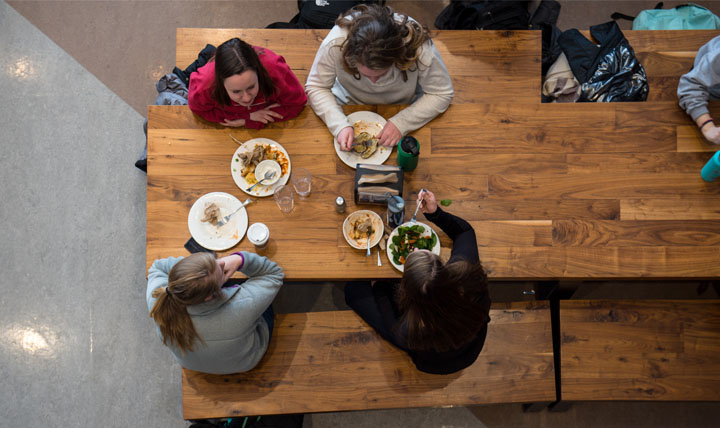 Your dining experience at Gonzaga is more than great food. It is community experience centered on culinary expertise, fresh ingredients, healthy options and a shared sense of environmental and social responsibility.
Our team is committed to creating the best possible dining experience. We are committed to providing the highest level of quality food and service at a great value. While we shop, cook, and do the dishes, you can be studying for exams, sleeping just a little bit later, or socializing with friends.
We are proud to offer you a large variety of delicious meal options at over 15 dining locations right on Gonzaga's campus and many off-campus locations as well. For more information, including current menus, hours of operation, sustainability initiatives and dining contact information, please visit zagdining.com or call 509.313.6906.