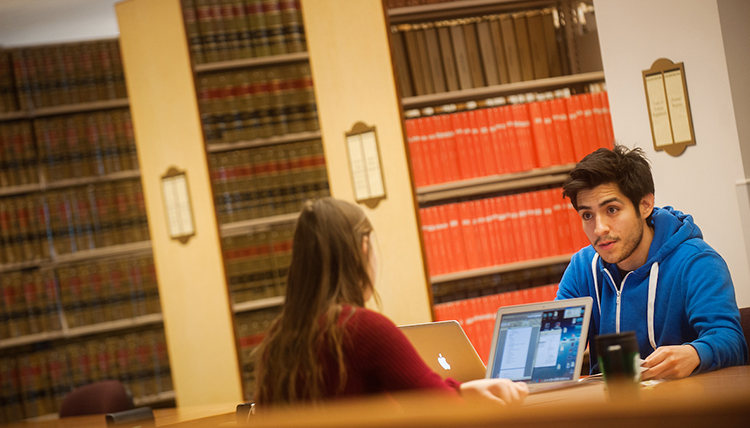 Contact the Library:
The Circulation Desk is your main contact for general information about the library. Please contact the Circulation Desk at (509) 313-5792.
For assistance with reference and research questions, contact the Reference Desk at (509) 313-3758.
Parking
Visitors are required to register their cars in order to park in the law school parking lots. Visitors can park in any GREEN or ORANGE lot, but must first obtain a temporary parking permit from the Circulation Desk. Visitors to the law school staying less than two hours may park in the numbered visitor parking stalls, but must sign in with either the University Legal Assistance Clinic or the Admissions Office located off the lobby of the law school.
Address
Chastek Library
Gonzaga University School of Law
721 N. Cincinnati St.
Spokane, WA 99220-3528
(509) 313-5792
Transit, biking, and driving directions from Google Maps. Gonzaga University School of Law is serviced by routes #26, #28, and #29 of Spokane Transit.
Please Note:
All other GU students, staff, and faculty may use their GU ID cards to obtain access outside of general public hours.
Public access restricted evenings, weekends, and holidays. Please check Attorney & Public Hours.
Professional reference assistance available Monday through Friday, 9 a.m. – 5:00 p.m. Limited assistance nights and weekends.
AV and computer services may be limited or unavailable during holiday, late evening, and early morning hours.