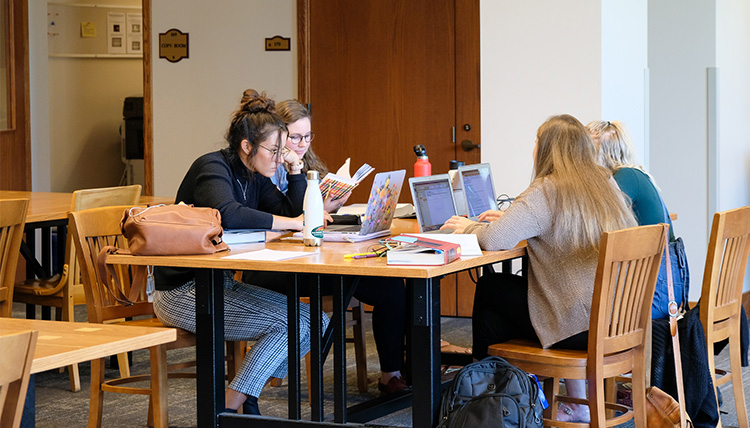 Primarily serving Gonzaga University School of Law, Chastek Library is a modern library that provides access to over 250,000 volumes across its three floors. For additional information, please select from the options below -
Information on materials available for checkout, late fees, and renewals.
Driving directions and parking information for visitors.
Available equipment for those with disability needs.
How to request an ILL book/article through Chastek Library.
How to apply for a student job at Chastek Library.
How to reserve a study room at Chastek Library, and policies for usage.