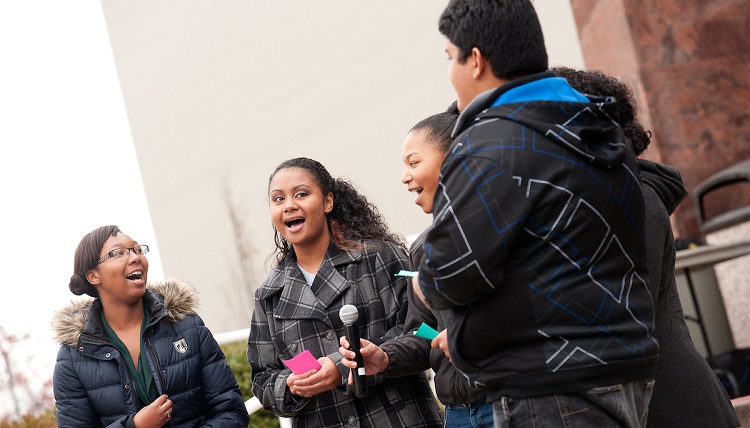 Application items are to be submitted to the School of Education Graduate Admissions Office. In special circumstances, students applying for admission may be permitted to take graduate courses as a non-matriculated student for six (6) semester credits maximum while their graduate application is being completed and considered. No more than six (6) graduate credits may be applicable toward the degree before admission.
General Admission Requirements:
A baccalaureate degree from an accredited institution.
A completed graduate application for admission.
A $50.00 non-refundable application fee (paid online upon submission of application). Application fee waived for Gonzaga alumni.
One (1) official transcript from each college or university listed on your application for admission. (International applicants must submit foreign transcripts in the original language and an English copy). If you attend Gonzaga, please note that GU transcripts are ordered by the Graduate Admissions Office on your behalf.
Two (2) confidential recommendations to be sent directly from the recommending persons via application for admission. (Please note: recommendations are not accepted from family members or reviewing faculty members from the department of application.)
A current resume or CV.
A written statement of purpose addressing the applicant's interest in graduate studies relating to some area in the field, assessing the applicant's current strengths and describing what the applicant hopes to gain from a master's degree program.

For our MIT programs only, candidates must send us an attempted score for the WEST-B (Basic Skills requirement for reading, writing, and mathematics) exam. Previously taken official SAT or ACT results may satisfy the basic skills requirement. A passing NES/WEST-E exam score is also required. Please use the new prompts for your Statement of Purpose and follow the Resume Sample provided.

For our Master of Educational Leadership applicants, please follow these instructions for your resume/vita, Statement of Purpose, and letters of reference. Additionally, evidence of three (or more) years of relevant professional experience in the pre-K-12 environment or other relevant educational experience.
Transcripts:
Transcripts must be received officially from your requested institution. Gonzaga University will take a sealed paper copy by mail or an electronic copy originating from the institution or certified clearinghouse. Below is where to send transcripts:
By Mail
Graduate Admissions Operations
AD Box 102
502 E Boone Avenue
Spokane, WA 99258-0102
By Email
Send to gradtranscripts@gonzaga.edu.
International students:
Submission of an official TOEFL of 88ibt, 580 (written) OR an IELTS score of 6.5 or higher. Completion of Gonzaga University's ESL program will also satisfy the language requirement.
A copy of student passport.
Completed financial declaration form with original supporting bank documents or official letter from sponsoring agency.

*Please note, our Master of Education in Special Education and Master of Arts in Teaching English as a Second Language are the only programs that consider conditional admission at this time.