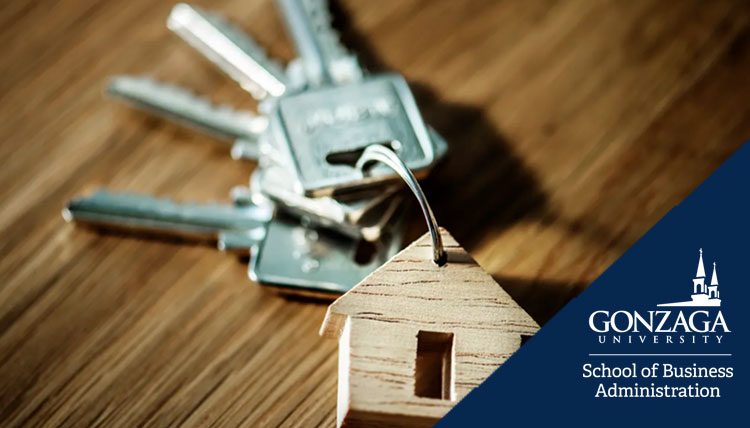 The Mozilo Chair of Business Administration and
Gonzaga School of Business Presents:
Housing Affordability:
Understanding this Important Issue
Tuesday, March 21, 2023
Lecture and Q&A session from 6:00 - 7:30 p.m.
Gonzaga University, Jepson Center, Wolff Auditorium
Before the City of Spokane presents the 2023 Point-in-Time (PIT) Count (an annual count of sheltered and unsheltered people who are experiencing homelessness on a single night in January), panelists will contextualize last year's data to consider the housing continuum in Spokane by exploring historic and contemporary indicators contributing to houselessness and impacting housing affordability and economic vitality.
Featuring:
Moderator: Professor Adriane Leithauser, School of Business Administration, Gonzaga University

Matthew Anderson: Jeffers W. Chertok Memorial professor and director of the Urban and Regional Planning Program at Eastern Washington University (EWU)
Vivek Patil: Professor of Marketing, School of Business Administration, Gonzaga University
Daniel Ramos: CMIS Administrator, Sr. Business Systems Analyst, Community, Housing & Human Services Department, City of Spokane
Free and open to the public. RSVP below.