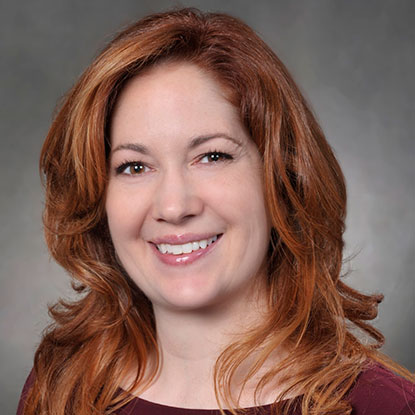 Jennifer Hawton is an award-winning strategic public relations and marketing communications manager with experience positioning and promoting transportation, industrial and biomedical products into key markets.

She worked at Boeing for 13 years, most recently overseeing external communications for the Boeing supply chain and managing the measurement of the company's communications efforts.

She has also managed internal and external communications for Boeing's employee safety program, "Go for Zero" and crafted employee stories for teams in technical services, Boeing Test & Evaluation, and Boeing Research & Technology.

Before joining Boeing in 2007, she managed Public Relations accounts for clients in the industrial food industry and handled PR and marketing communications for a manufacturer of biomedical sanitation and testing equipment.
Courses:
COML 513: Public Relations
Education:
B.A, Creative Writing, Western Washington University
M.A., Communication and Leadership Studies, Gonzaga University
Certificate in Integrated Marketing, University of Washington
Boeing Excellence Program
Accreditation in Public Relations (APR)