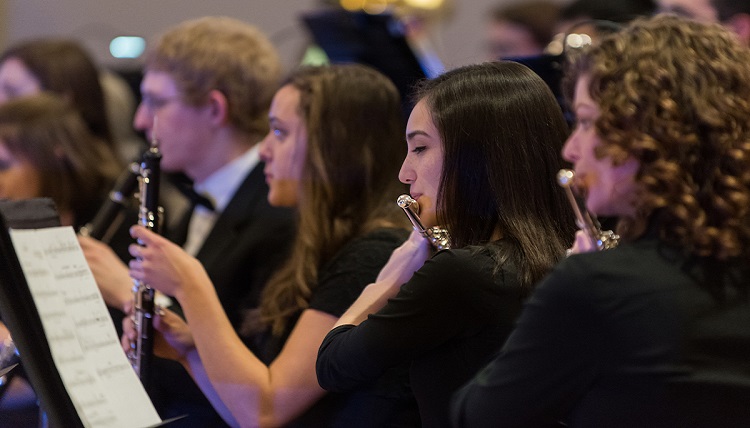 Conductor: Dr. Peter Hamlin
The Wind Symphony is the premier ensemble for woodwind, brass, and percussion students at Gonzaga University. The symphony has a flexible instrumentation and performs the finest chamber and symphonic repertoire. The Wind Symphony is known for its innovative programs and frequently performs with guest soloists and conductors, and has collaborated with composers on the premier of several new works.
Any member of the Gonzaga University community is eligible to perform in the Wind Symphony. In the liberal arts tradition, members of the symphony represent a cross-section of Gonzaga, combining music majors with musicians from majors across the university.
All members wishing to join the Wind Symphony need to schedule a placement hearing with Dr. Hamlin. Those placement hearings can happen at any time but typically are scheduled at the beginning of each semester.
Musicians of all majors are also eligible to audition for merit-based scholarships by completing an application available here
Students interested in the Wind Symphony should contact Dr. Hamlin at hamlin@gonzaga.edu.