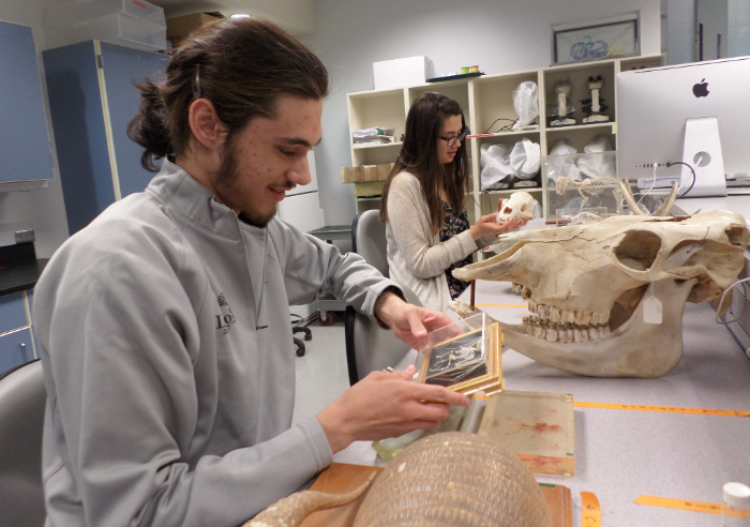 Students in Gonzaga's Biology, Chemistry & Biochemistry, and Physics departments have the opportunity to enhance their college experience through independent research. Research experiences have been shown to deepen a student's understanding of a topic and prepare students for their chosen career path. We strive to provide a variety of opportunities to fit the needs of our undergraduates.
Research Experiences at GU: Gonzaga's research faculty work on a wide range of research topics and provide hands-on training in the laboratory or in the field.
Collaborative relationships with WSU Spokane and UW-SOM in Seattle. Students have the opportunity to work in their research labs and, in some instances, earn academic credit.
Undergraduate research experiences prepare students in Chemistry & Biochemistry for their senior thesis and provide Biology majors for the Biology Research Concentration, a challenging path with an emphasis on research.
Funding for research projects is provided by several sources, including faculty grants from both federal and private agencies, the Gonzaga University Science Research Program (GSRP) as well as Gonzaga Inclusive Excellence and Leadership (GIEL) funds. Additionally, we appreciate the support of several donors: Kay Nakamaye, Anna Marie Ledgerwood, Gerald & Bronwyn Slobogean, Claire and Bob McDonald, and Dr. Patrick Tennican.
Current students, please log in to myGU for more information and research applications.
Questions about research? Contact using the email below or visit the office of the Research Coordinator, HU118.