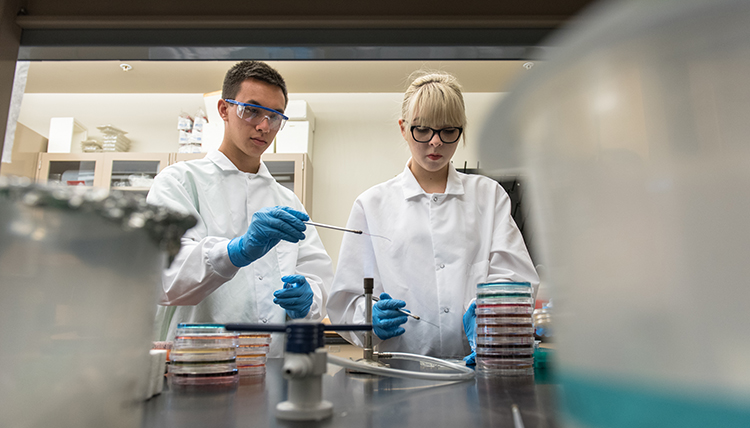 Research Opportunities Abound in the Natural Sciences
Student and faculty stipends in the natural sciences (Biology, Chemistry and Biochemistry, and Physics) are funded through the Gonzaga Science Research Program (GSRP) endowed fund and a number of private donors. Students can also volunteer in a research lab or do research for academic credit.
The College of Arts & Sciences' Undergraduate Research in the Natural Sciences has more information about research in the natural sciences, including the application process, faculty research interests, details about the different types of positions, and much more.