| | |
| --- | --- |
| TO: | The Gonzaga Community |
| FROM: | Thayne M. McCulloh, D.Phil., President |
| SUBJ: | Thoughts & Prayers – Loss of a Gonzaga Community Member |
| DATE: | August 6, 2021 |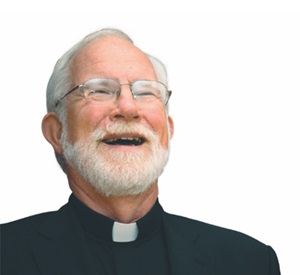 It is with deep sadness that I share news of the loss of one of our distinguished and beloved community members, Reverend Stephen R. Kuder, S.J.
Fr. Kuder was called home to God after courageously battling cancer, as well as a breakthrough case of COVID-19, on Thursday, August 5, 2021 – just five days after his 79th birthday. He was surrounded by members of his family and brother Jesuits at the time of his passing. A graduate of Gonzaga University (A.B. English and Philosophy, 1966), Fr. Kuder joined the University as faculty in 1977. Fr. Kuder's impact as a priest, advisor, professor, Rector, Trustee, residence hall chaplain, friend and colleague at Gonzaga University spanned several generations, and his infectious smile, famous quotes, and messages of love will endure for many more.
Plans for the celebration of Fr. Kuder's life are underway. We will share these details, as well as additional information about his life and career at Gonzaga, when available.
The thoughts and prayers of the Gonzaga community are with his large, extended family, his colleagues and friends, and his Jesuit brothers. I ask that you please continue to keep him, and all of them, in your prayers as well.
"Surely goodness and kindness shall follow me all the days of my life.
In the Lord's own house shall I dwell for ever and ever." Psalm 23:6
An Easter Homily from Fr. Kuder was featured in the August 2019 Gonzaga Magazine "Happiness Issue."