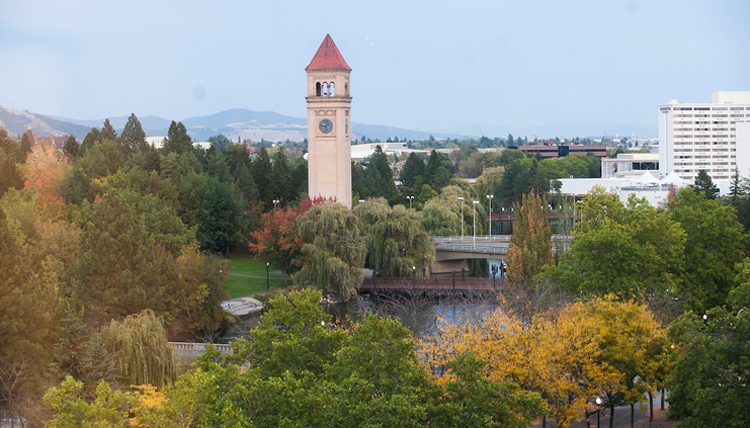 Getting From the Airport to Campus
Gonzaga University is located just 10 miles from Spokane International Airport. Gonzaga does not offer a shuttle service to and from the airport. Feel free to set up a shuttle through your hotel, call Uber or a taxi, or contact Platinum Towncar Service (Gonzaga has a discount rate for visiting families):
Where to stay
Spokane-Area Hotels for Gonzaga Visitors
Spokane offers many different hotels and lodging opportunities. In fact, many hotels offer special discounts for Gonzaga visitors!
Following are area hotels (use the listed phone number to receive the GU discount as websites and central reservation numbers do not necessarily honor the Gonzaga rate). Special rates may not be available during certain black out dates.