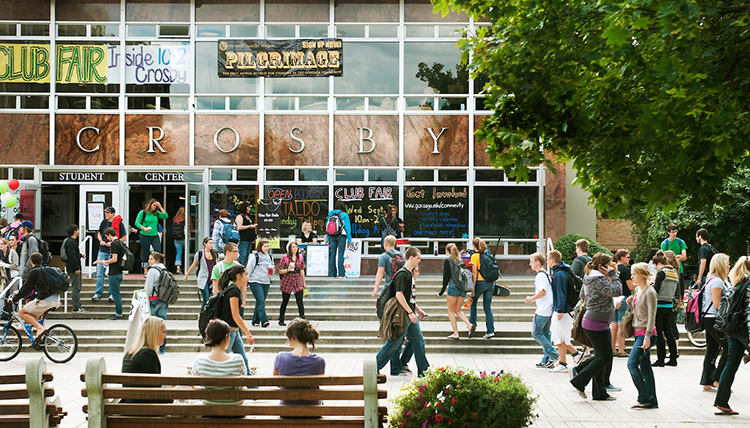 Gonzaga University is accredited, as an institution, by the Northwest Commission on Colleges and Universities (NWCCU), an accrediting body recognized by the Secretary of the U.S. Department of Education.
Whether you are a student, faculty member, an administrator, staff employee, alumni or friend, the accreditation of Gonzaga University by the Northwest Commission on Colleges and Universities is relevant to you.
What is Accreditation?
Accreditation is a review of Gonzaga's academic program to certify the University's quality, competency and credibility. It is a public indicator of institutional value, and required to receive federal financial aid.
Why does it matter?
Encourage best practices
Accreditation encourages academic best practices through formal, continuous quality improvement.
Adherence to standards
Accreditation demonstrates Gonzaga meets national standards and is committed to maintaining high quality practices to educate students.
Expert review
Accreditation uses third-party peer review by qualified experts to evaluate programs for relevancy, content and quality.
Key indicator of academic strength
Accreditation is a key public indicator of Gonzaga's academic strength.
Required for student grants, loans
Accreditation is required to receive federal or state grants or loans, or to conduct recognized research.
Gonzaga's Core Themes
Core themes are derived from Gonzaga's mission statement. They represent how the University interprets its mission and how it is putting the mission into practice. Our core themes are: Exemplary Teaching, Learning and Scholarship
Academic Excellence
Enriched Campus Community
Engaged Local and Global Relationships