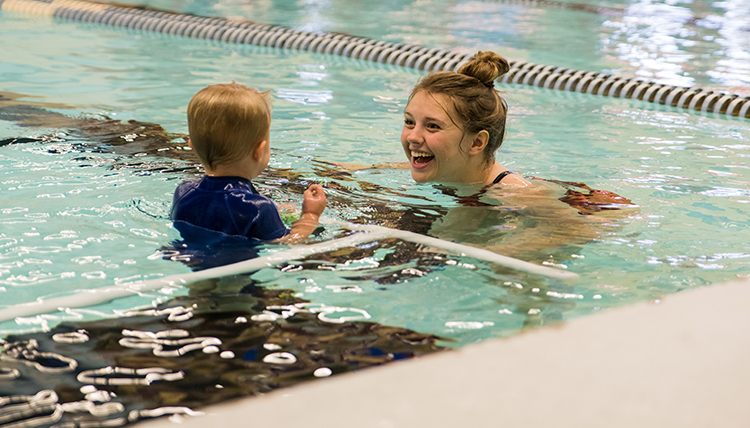 The Rudolf Fitness Center offers private swim lessons for all ages and experience levels. Lessons are offered to all Gonzaga students, faculty, staff, and their immediate families (including children, spouses, and grandchildren).
Children Lessons
We offer two sessions each semester and one session over the summer. Each lesson, chosen by you for your swimmer, will be held on the same day and time for 5 consecutive weeks with exceptions for holidays/breaks.
Adult Flexible Lessons
We offer flexible sessions for GU students or faculty/staff wanting to learn how to swim or to improve their stroke technique. After registering, we will match you with an instructor best suited for you and your needs. We will schedule the first lesson based off of your availability, then the remaining 4 will be scheduled between the instructor and yourself during the first lesson.