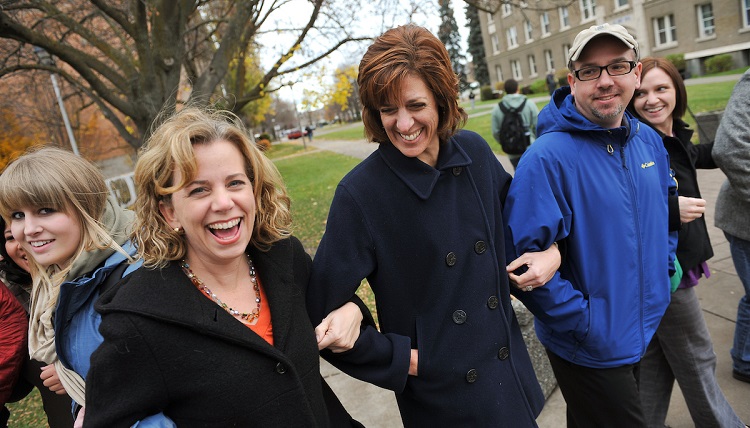 As part of our University mission, Gonzaga has a deep-seated commitment to issues and practices of social justice and becoming persons for others. A minor from our Solidarity and Social Justice Program prepares you to enact these values, highlighting distinctions between social justice and charity as well as between solidarity and saviorism.
Courses are purposefully designed to educate students for lives of leadership and service for the common good. In our program, you can develop a firm personal commitment to serving others with dignity and acquire the critical-thinking, problem-solving and leadership skills needed to advance global justice and positive social change in your community.
Our program includes a practicum in a justice-oriented organization. Through this on-the-job experience and other internship opportunities, you can gain work-relevant skills and direct insight into the issues that these organizations face. We also encourage you to expand your global understanding of justice issues through study abroad programs and international service. Graduates with a minor in solidarity and social justice are positioned for justice-oriented careers in the public, nonprofit, private and academic sectors.