The Solidarity & Social Justice minor provides students with a thorough understanding of the range of ways that scholars, researchers and students address injustices and engage efforts to promote social justice in the contemporary world. The minor provides you with a strong foundation for understanding and researching justice issues from a variety of disciplinary perspectives and endeavor to inspire them to become "men and women for others," while also fostering the practical skills necessary for employment.
Our curriculum enables you to blend the best of the liberal arts with courses designed for professional training to integrate themes of justice and peace into their academic, civic and social pursuits. Special emphasis is placed upon developing the critical thinking and reflection habits, effective communication and leadership skills, as well as the acquisition of basic knowledge of the social sciences as they pertain to the areas of community building, social change and human dignity.
---
An Immersive Student Experience – Justice in January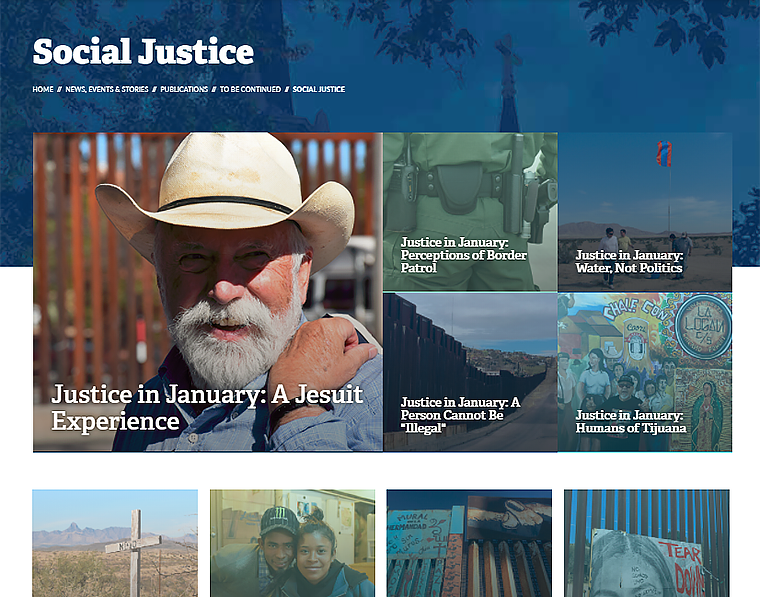 During winter break each year, a couple dozen Gonzaga students leave their families and head to Mexico. It's an opportunity to see, up close and personal, the realities of immigration from a variety of perspectives.
Justice in January, as the immersion trip is called, exposes students to the harshness of the desert borderlands where millions of migrants, from throughout Mexico, Central America and beyond, risk everything to try to make it to the U.S.
Students share their experiences in these reflective stories.
---