John O'Donnell ('03) Art Major, Philosophy Minor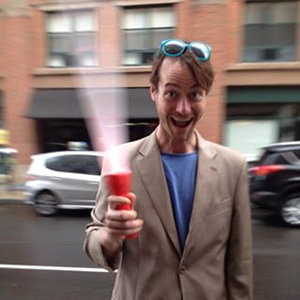 John O'Donnell lives in New Haven, Connecticut and is Assistant Professor of Printmaking at the University of Connecticut. He is a multidisciplinary artist and performer.
He has exhibited his prints at the Print Center in Philadelphia, the International Print Center in New York, the Sofia Print Triennial in Sofia, Bulgaria and the Seoul Museum of Art in Seoul, South Korea. He has created performance pieces for the Museum of New Art in Detroit, MI, Proof Gallery in Boston, MA, FluxSpace in Philadelphia, PA, and SOHO20 Gallery in New York, NY.
Lucienne Dorrance Auz, Ph.D ('04) Art Major, Printmaking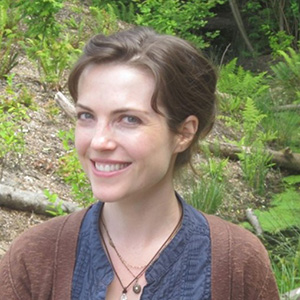 Lucienne (Lu) Auz is an Assistant Professor of Contemporary Art History at Memphis College of Art in Memphis, Tennessee. In 2006, Auz received her Master of Science in Theory, Criticism and History of Art, Design and Architecture from Pratt Institute. Auz completed her Doctorate of Philosophy in Art History in 2014 at the University of Washington. Auz's research and teaching interests focus on modern and contemporary global art with a primary concentration in post-WWII Western European art.
Ann Kilzer ('08) B.S. Computer Science; B.A. Math, Art (Printmaking) Minor: German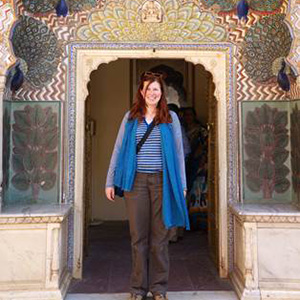 At Gonzaga, I specialized in printmaking, and during critique, a classmate observed that my work seemed to always have an "all-over pattern." This inspired me to eventually pursue surface pattern and textile design. It definitely satisfies my mathematical and artistic interests.
I currently work as a software engineer at Indeed in Austin, TX. Although art is not my career, it is a major part of my life. Initially I started doing pattern design using tools like Illustrator to turn my drawings into repeats. More recently, I have been working directly on cloth. I've taken classes from textile artists in the area, including Lynn Brotman and Kat McTee. I've learned fabric dyeing, printing with dye on cloth, and I'm currently taking an online course on color theory for textile artists with Jane Dunnewold. I am still learning a lot, but I really am excited to keep exploring this area.
Lexi Coburn ('04) Art, Major / Philosophy, Minor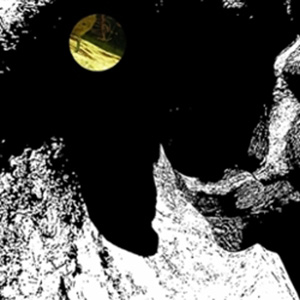 The Gonzaga in Florence Program really inspired me to become an Art major and Philosophy minor. While Printmaking was my emphasis, I am well versed in many media, including digital photography, woodturning, painting, etc. I completed my MFA in Printmaking in 2009 from the University of Arizona. Since Graduation I have participated in several international artists' residencies in Belgium and Bulgaria and national workshops at the Women's Studio Workshop and the Anderson Ranch Arts Center.
As my work has always been influenced by environmental aspects, I currently work as an organic produce manager, designing unique fruit and vegetable displays. At some point, I plan on starting a community print shop/art center that has an organic garden attached! I have worked with elementary, high school and college students and would also like to teach art at a community college or university. The possibilities are endless!
Preston M. Smith ('01) Theater Arts Major / Fine Arts Minor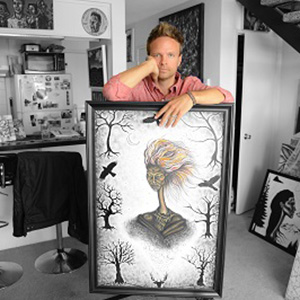 Artist Preston M. Smith graduated from Gonzaga University with a Bachelors Degree in Theatre Arts, and a Minor in Fine Art. He then moved to Los Angeles where he has since worked for over a decade. Preston's work has been showcased alongside David Lynch and at the Inaugural Purple Ball for President Obama's Inauguration in 2009, where he was commissioned to paint 12 portraits of the President. His work was recently part of "Laluzapalooza" and "The Coaster Show" at the world famous La Luz De Jesus Gallery. He also completed and auctioned off a live painting during a celebrity fundraiser for the Bring Hollywood Home Foundation this year(2016). His work is in private collections around the world as well as in the homes of celebrities such as Ed Harris, Ashley Judd, Josh Lucas, and so forth.