Past Events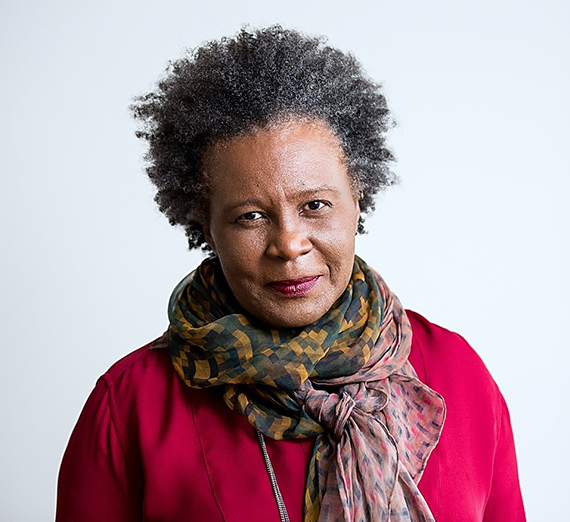 Citizen and Beyond: An Evening with Claudia Rankine
February 10, 2021 at 6:00 p.m.
Claudia Rankine, the Frederick Iseman Professor of Poetry at Yale University, is one of our country's most compelling voices on the subjects of race and racial inequities. She is the author of five collections of poetry, including the award-winning book Citizen: An American Lyric.
Spokesman-Review Article: Gonzaga's Race and Racism Lecture puts issues in perspective for the university, Spokane high schools
Spokesman-Review Article: Through poetry, images and conversation: Poet and playwright Claudia Rankine to deliver Gonzaga's Race and Racism Lecture
Spokane Public Radio: A Conversation with Claudia Rankine
Gonzaga community members can view the event recordings by visiting myGU.
---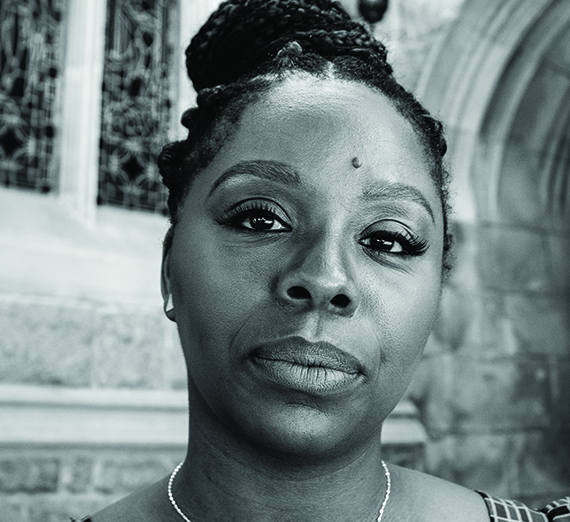 The Center for Civil and Human Rights at Gonzaga Law, the Center for Public Humanities, and the Office of Diversity, Equity, and Inclusion welcome scholar Patrisse Cullors to Gonzaga University.
February 20, 2020 at 7:00 p.m.
Myrtle Woldson Performing Arts Center, Gonzaga University
An evening with Patrisse Cullors, co-founder of Black Lives Matter
Cullors co-founded a global movement in 2013 with a viral twitter hashtag #BlackLivesMatter. She is the founder of Dignity and Power Now and a senior fellow at MomRising, dedicated to ending maternal mortality and morbidity. Professor Cullors is an artist, organizer, educator, and popular public speaker, who has been a leader in the struggle for equality and justice for two decades. #BlackLivesMatter started in 2013 following the acquittal of George Zimmerman for the killing of Trayvon Martin. Since that time, it has grown to an international organization with dozens of chapters and thousands of determined activists fighting anti-Black racism worldwide.
---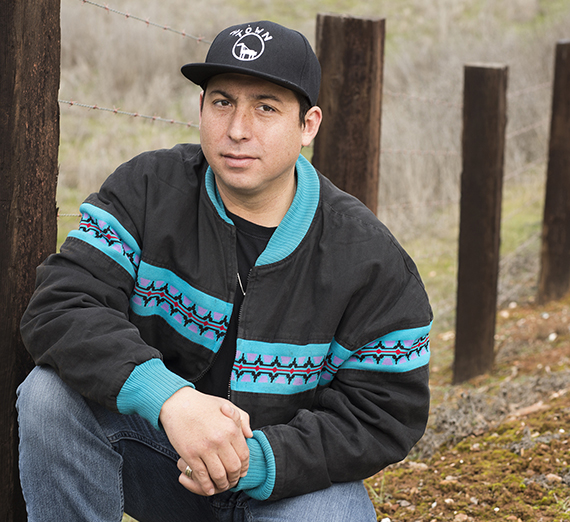 The Center for Public Humanities in partnership with the Visiting Writers Series Welcome Tommy Orange
February 4, 2020 at 7:30 p.m.
Hemmingson Ballroom, Gonzaga University
Tommy Orange's debut book, the Pulitzer-nominated novel There,There follows twelve characters from Native American communities: all traveling to the Big Oakland Powwow, all connected to each other in ways they may not realize. This chorus of voices tells of the plight of the urban Native American-grappling with a complex and painful history, with an inheritance of beauty and spirituality, with communion and sacrifice and heroism. Hailed as an instant classic, There,There is at once poignant and laugh-out-loud funny, utterly contemporary and always unforgettable.
---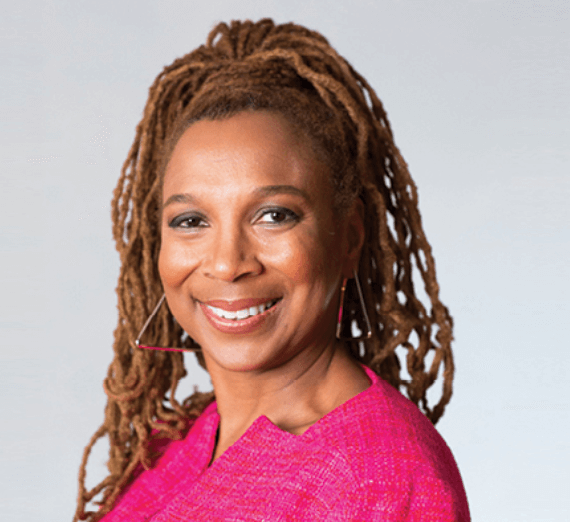 The Center for Civil and Human Rights at Gonzaga Law, the Center for Public Humanities, and the Office of Diversity and Inclusion Welcome Kimberlé Crenshaw
February 28, 2019 at 7:00 p.m.
Hemmingson Ballroom, Gonzaga University
Join the Center for Civil and Human Rights at Gonzaga Law, the Center for Public Humanities, and the Office of Diversity and Inclusion as they welcome famed legal scholar Kimberlé Crenshaw to Gonzaga University.
Crenshaw is a major scholar in race and the law, feminist legal theory, and Critical Race Theory. She is best known for having coined the term and theorized the concept of Intersectionality. View her TED Talk on Intersectionality here.
---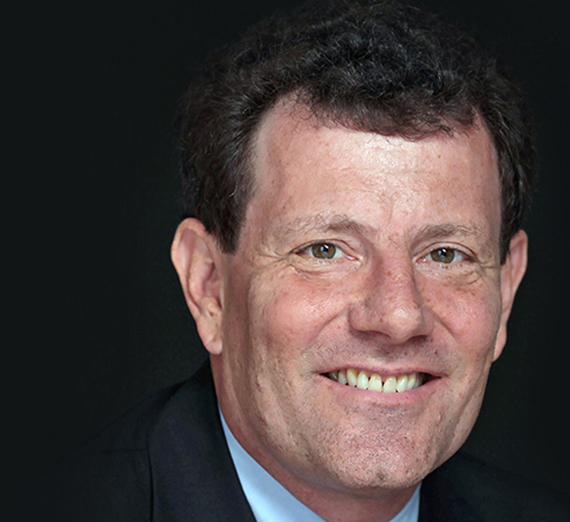 The Center for Public Humanities & Humanities Washington Welcome Nicholas Kristof
November 5, 2018 at 7:30 p.m.
Hemmingson Ballroom, Gonzaga University
Join us for an evening with New York Times columnist Nicholas Kristof. Perhaps best known for his coverage of global events, Kristof has twice won the Pulitzer Prize for covering Tiananmen Square and later the genocide in Darfur. He is also a best-selling author with his wife Sheryl WuDunn, and a recipient of a number of awards, including the Anne Frank Award and the Dayton Literary Peace Award.
His talk, part of a statewide program called "Moment of Truth: Journalism and Democracy in an Age of Misinformation," will examine the relationship between the humanities, journalism, and democracy. Kristof will draw on his incredible career covering stories in the US and abroad to speak to our own precarious moment.
This event is sponsored by the Center for Public Humanities and Humanities Washington, with the generous support of the Andrew W. Mellon Foundation, the Selinger-Shone Foundation, and the Pulitzer Prize. Questions can be directed to Brian Cooney at cooney@gonzaga.edu or (509) 313-6680.
---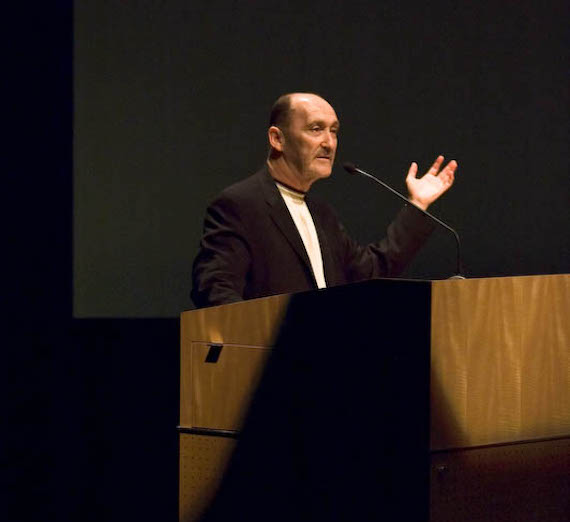 Critical Race Theory Today: A Talk by Dr. David Theo Goldberg
October 9, 2018 at 7:00 p.m.
Hemmingson Ballroom, Gonzaga University
This event is FREE and open to the public.
Charlottesville, Black Lives Matter, Michael Brown, "Build the Wall"…. Race remains one of the most challenging issues in America. Closer to Gonzaga, the Inland Northwest has a long history of white supremacism: the KKK in the early 20th century; the Aryan Nations in the 1970s and 80s; and the alt-right today. That regional story makes recent student-initiated efforts to create a Critical Race and Ethnic Studies program at Gonzaga all the more urgent. Please join us as we welcome one of the world's leading scholars of Critical Race Theory as he discusses what CRT is and why it is more necessary than ever.
David Theo Goldberg is the Director of University of California Humanities Research Initiative, as well as Professor of Comparative Literature, Anthropology, and Criminology, Law and Society at UC Irvine, and a Fellow of the UCI Critical Theory Institute. Professor Goldberg is an internationally-renown scholar whose work has focused on race and racism, cultural studies, legal theory, and the digital humanities. He has written many books, including The Racial State (2002), The Threat of Race (2008) and The Future of Thinking: Learning Lessons in the Digital Age. Additionally, he has edited books on subjects such as multiculturalism and Jewish identity, and, early in his career, produced a film on South Africa.
Sponsored by the Center for Public Humanities and the College of Arts and Sciences.
---
Local activist organization The Resistance Salon, and The Black Lens Dominique Christina
Saturday, September 16, 2017
The Reserve, 120 N. Wall Street, Spokane WA
Sunday, September 17, 2017
Saranac Rooftop, 21 W. Main Avenue, Spokane WA
Monday, September 18, 2017
Jundt Auditorium, Gonzaga University
Social justice poet, black feminist, educator, activist and two-time Women of the World Slam Champion, Dominique Christina is performing at the Saranac Rooftop and conducting a writing workshop at Gonzaga University. The performance is a public event which will feature D. Christina's powerful work that focuses on issues of womanhood and race and is greatly influenced by her family's legacy in the Civil Rights Movement and by the idea that "words make worlds." The workshop will focus on how art and poetry are conduits for both social change and healing.
Presented by Gonzaga University's Philosophy and Women's and Gender Studies Departments.
---
"Catholic Identity, Diversity and Intercultural Competence: Integral, Compatible or Contradictory?"
A Community Conversation on Commitments in the Gonzaga Mission Statement.
Friday, September 22, 2017
Jepson Center, Gonzaga University
Dr. Michael Galligan-Stierle, President/CEO of the Association of Catholic Colleges and Universities.
"How can Gonzaga be faithful to its Catholic identity and at the same time keep its commitments to diversity and intercultural competence?" This question, posed by students both Catholic and non-Catholic, provides the impetus for this community conversation. The question invites reflection on and analysis of the dual commitments to Catholic identity and to valuing diversity and growing intercultural competence that are embedded in Gonzaga's mission statement.
The Statement of Affirmation Concerning Gonzaga University as a Jesuit University claims that a convergence of the academic world and the commitment to our mission values "can only be accomplished by facilitating a continuous dialogue within the campus community." Hence, this conversation seeks to gather faculty, students, and staff in a space for thoughtful reflection and discussion of the assumptions behind, issues in, and implications of the key terms—Catholic identity, diversity, and intercultural competence.
---
Witness to Innocence: Death Penalty and Race in America
Wednesday, October 4, 2017
Hemmingson Auditorium, Gonzaga University
A panel discussion featuring death row exonerees Sabrina Butler-Smith and Randal Padgett from Witness to Innocence.
---
An Evening with Angela Davis
Wednesday, October 25, 2017
Hemmingson Auditorium, Gonzaga University
A talk by activist and scholar Angela Davis with brief Q&A to follow.
---
Gonzaga University Visiting Writers Series: Tim O'Brien
Monday, February 6, 2017
Hemmingson Auditorium, Gonzaga University
Tim O'Brien burst onto the literary scene with his novel If I Die in a Combat Zone... (1973), based largely on his own experiences in the Vietnam War. His 1978 novel Going After Cacciato won him the National Book Award and his 1990 book of linked short stories The Things They Carried was nominated for the Pulitzer Prize.
O'Brien knows well the value of storytelling for a veteran. Join us for a reading from this landmark figure of literature.
---
Gonzaga University Presents - A Lecture Series: Why Shouldn't I Think There's a Problem with Islam?
Featuring Jonathan Brown
Monday, January 30, 2017
Hemmingson Auditorium, Gonzaga University
In the endless cycles of news involving Muslims and violence in the US and abroad, many Americans have concluded that Islam is somehow inherently violent. Some more severe critics of Islam point to specific passages in its scriptures or to surveys reporting public opinion in the Muslim world. Others (including the vast majority of Muslim voices) contest these arguments, stating that Islam is misunderstood by a radical super-minority. How should we approach these questions, and what do our choices mean about how we think about religion and communities?
Jonathan Brown is the Alwaleed bin Talal Chair of Islamic Civilization in the School of Foreign Service at Georgetown University, and the Director of the Alwaleed bin Talal Center for Muslim Christian Understanding.
---