Our gallery captures photos and video from past events. We are grateful to our guest speakers and event participants for taking part in Telling War.
---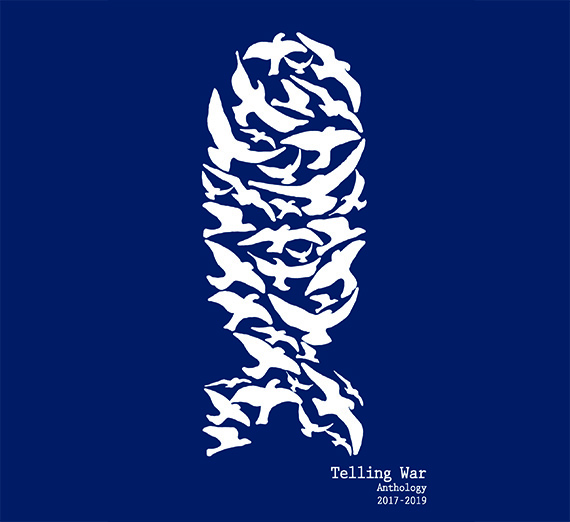 Telling War Anthology 2017-2019
The Telling War Anthology is a collection of work created in conjuction with the NEH Dialogues on the Experience of War Funded Telling War initiative in Spokane, WA.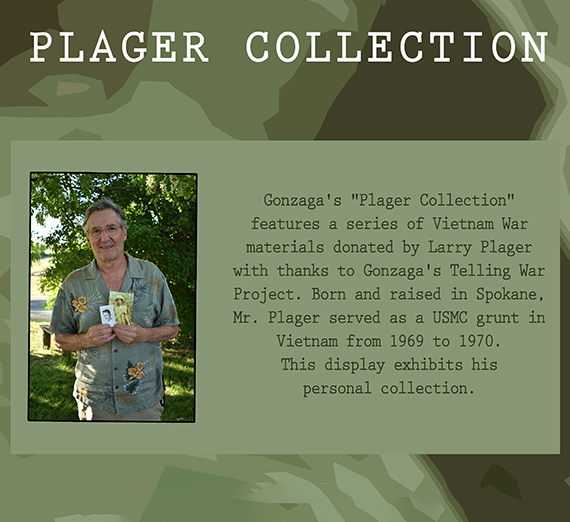 Plager Collection Vietnam War Materials
Gonzaga's "Plager Collection" features a series of Vietnam War materials donated by Larry Plager with thanks to Gonzaga's Telling War Project.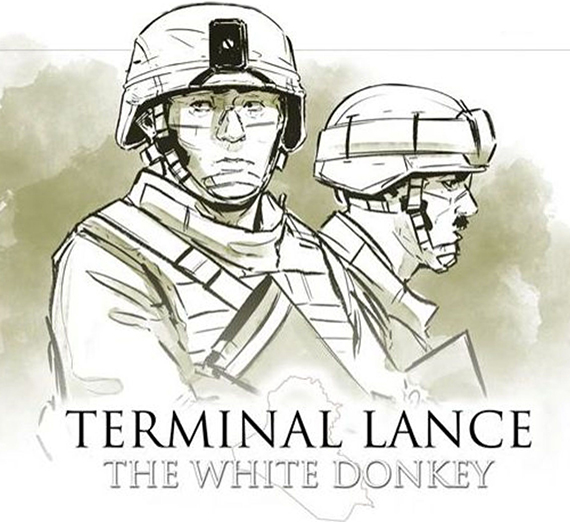 Maximilian Uriarte (aka Terminal Lance)
Maximilian Uriarte visited Gonzaga to talk about his creative process for "Terminal Lance" and his graphic novel, The White Donkey. He led participating Veterans through a comic strip workshop where they turned some of their most memorable military experiences into a three-panel "joke."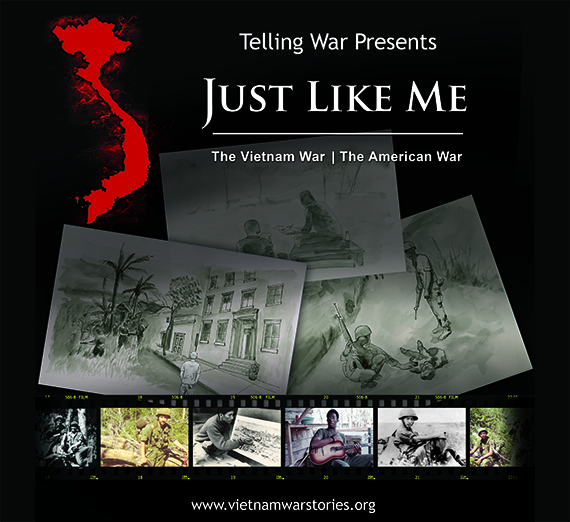 ---
Session #4 — Telling War Dialogues - Getting Back to Nature
Our final event for spring 2018.
---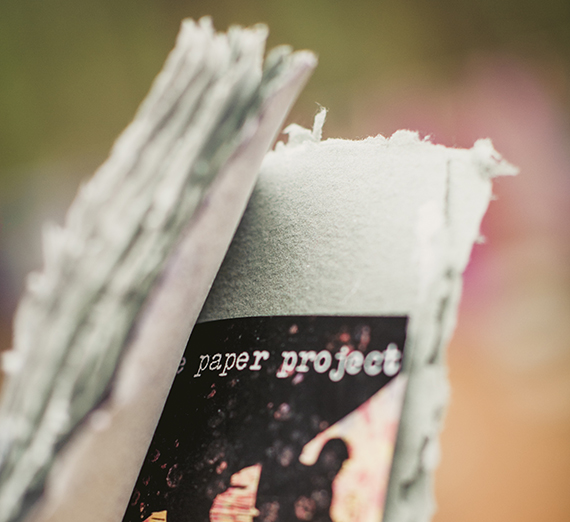 Session #3 — Telling War Dialogues - Paper Making & Book Binding
Exploring Your Personal Relationship with War
---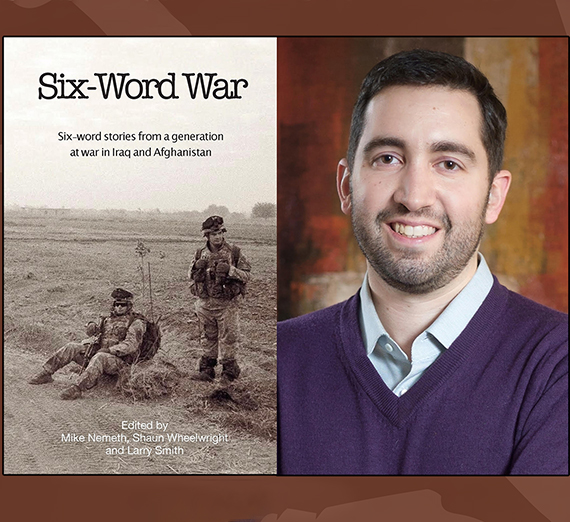 Session #2 — Telling War Dialogues - Mike Nemeth
Mike Nemeth, US Army Veteran and editor of Six Word War was a guest for the Telling War dialogue sessions. His discussion included exploring veterans relationship with war.
---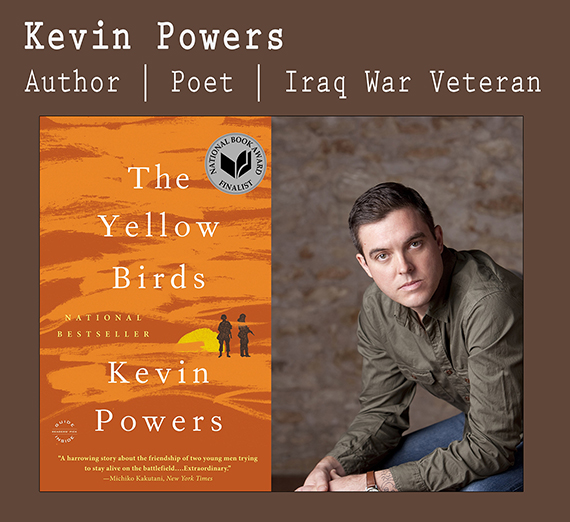 Session #1 — Telling War Dialogues- Kevin Powers
Kevin Powers is an American writer, poet, and Iraq war veteran. He was a guest speaker at Gonzaga University discussing his novel, The Yellow Birds.
---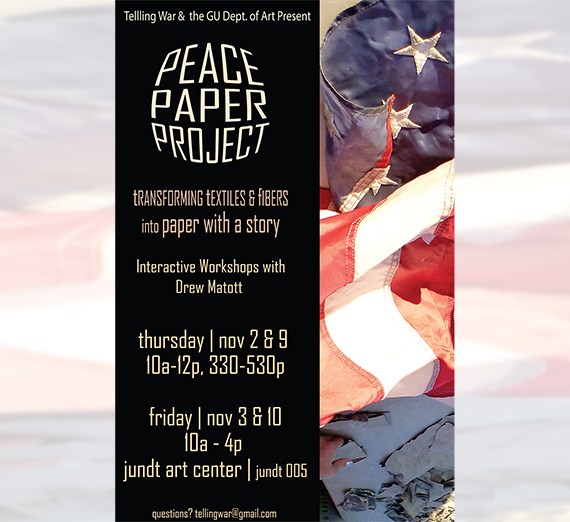 Veterans Day Paper Project
This unique experience brought veterans and their families together to learn the art of paper making. From this experience came finished works of art, experiences of war shared, and new friends made.
---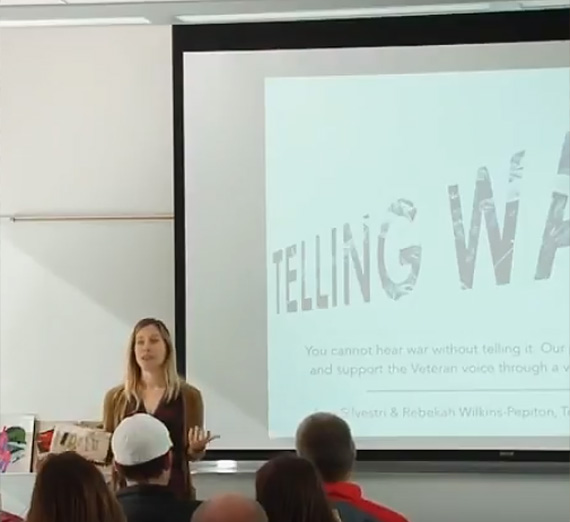 ZagFam Weekend
Gonzaga's ZagFam Weekend provided an opportunity to introduce the Telling War Project to families of current students visiting the campus. This well attended event provided a detailed overview of Telling War and its impact on the local Veteran's community.
---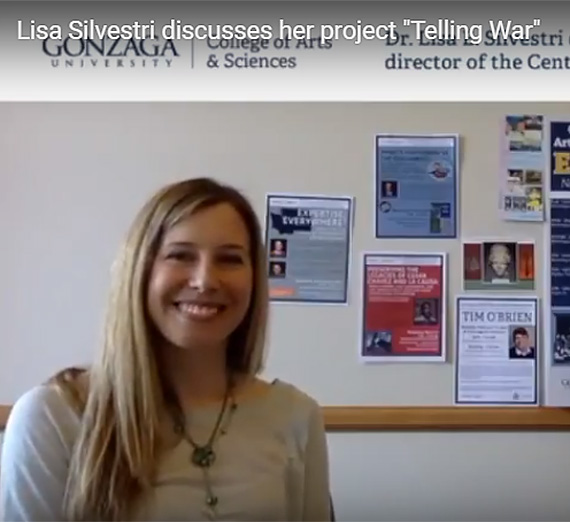 Dr. Lisa Silvestri Discusses Telling War
This video introduces the grant and Dr. Silvestri's plans for the program within the greater Spokane community,
---