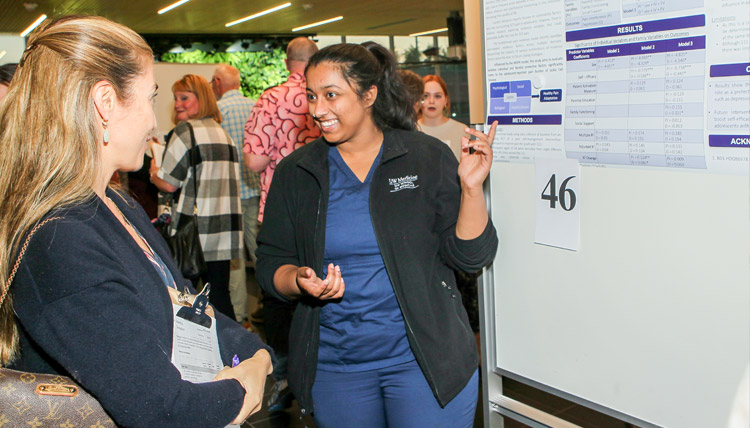 Finding solutions to healthcare concerns is what medicine is all about, and recently several Spokane students tackled tough topics as part of ongoing research projects with potential to positively impact outcomes.
Second-year UWSOM student, Noah Ircink, investigated how transportation barriers impacted the management of chronic disease in Grand Coulee, WA.
In 2010, Coulee Medical Center built a 66,000-square-foot hospital at its main location in Grand Coulee. Ircink asked Dr. Sam Hsieh, a general surgeon, how the new facility improved patient care. He replied, "It only helps the people who can get here", Ircink recalled.
Ircink learned that if patients don't have a means of getting to the hospital many miss their medical appointments. "When I was working in the clinic, an elderly women explained that she hadn't received follow-up care because she had to choose between gas money or groceries", said Ircink.
GU undergrads Alyssa Bienfang and Emma Horton worked on a project aimed at reducing the frequency of hospital-acquired infections. The pair was part of a team let by GU's Dr. William Ettinger that created a catheter lock solution similar to heparin, but with antimicrobial properties to decrease the number infections.
Bienfang relished the experience of the trouble-shooting, collaborative process in the lab and said the research opportunity further fueled her desire to attend medical school. Horton agreed and is excited about the positive potential of their work. "This solution could significantly improve patient safety and ensure good patient outcomes".
We welcome your comments and suggestions.
There's more to explore in the 2023 edition of Partners in Medical Education: A Report to the Community.