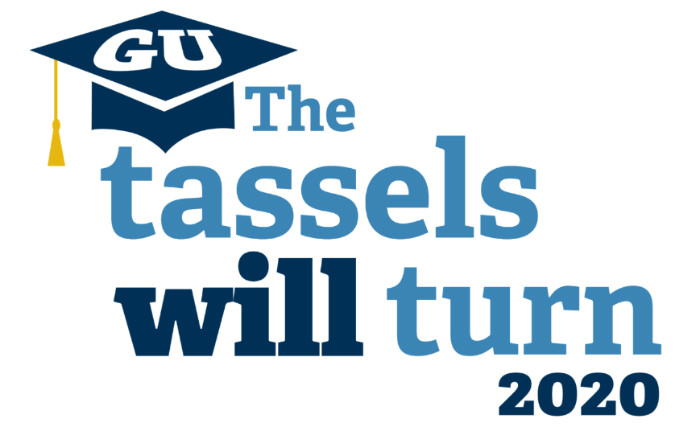 2020 Commencement Rescheduled to September 4 - 6 (Labor Day Weekend)
We are working on plans for a series of smaller ceremonies on September 5 and 6 at the Spokane Arena which satisfy federal, state, and county safety requirements. President McCulloh will announce a decision in early August to proceed with the in-person celebration plan or to host a virtual tribute to honor the academic achievement of every 2020 graduate.
To navigate this page, please use the right rail menu for schedule and preparation details and scroll down for action item buttons to order attire, announcements, photographs, etc.
Ceremony Schedule
We clearly heard the call from our students and parents that an in-person celebration is important. Plans are underway for a series of ceremonies over two days that meet federal and state safety concerns for utilizing the Arena. As we gather confirmations from students, we will be able to group participants by school and program, and set a schedule in early August. Guests will be limited to four per student.
Commencement is Not Graduation
All students graduating in the calendar year are invited to join the one annual celebration event - Commencement. Graduation is the completion of studies resulting in a diploma, and commencement is our acknowledgement of this academic achievement, including graduation GPA honors for undergraduate students. Students wear a rental attire set, with a keeper cap and tassel (doctoral students can purchase if desired).
Tickets and Guests
Students who confirm participation in the in-person ceremony will be provided a link on August 14 to obtain up to four tickets for assigned seats.