Holding fast to the idea that Gonzaga is a force for good — a force for God — Fr. Coughlin helped guide the University toward the path it is on today. Gonzaga is strong because of Fr. Coughlin's work to fortify its foundation through a culture of philanthropy among the community of alumni, families, friends, faculty and staff. Through his commitment to this work, significant outreach, and an unmatched generosity, he helped cement Gonzaga's place in the Spokane community.
In 1974 when Fr. Coughlin arrived, Gonzaga had an endowment of $1 million. By the time he retired in 1995, his efforts had helped it grow to nearly $60 million. Because of this, he was largely thought of as the "father" of Gonzaga's endowment. In 1980, Fr. Coughlin founded the Heritage Society to recognize those who have made commitments to the University through their estate plans.
He viewed it as his responsibility to build wonderful associations with people who brought thoughtfulness, generosity, and a desire to see Gonzaga succeed together. Furthermore, he never asked of others what he had not first asked of himself—a quintessential quality of a servant leader.
Coughlin Family Scholarship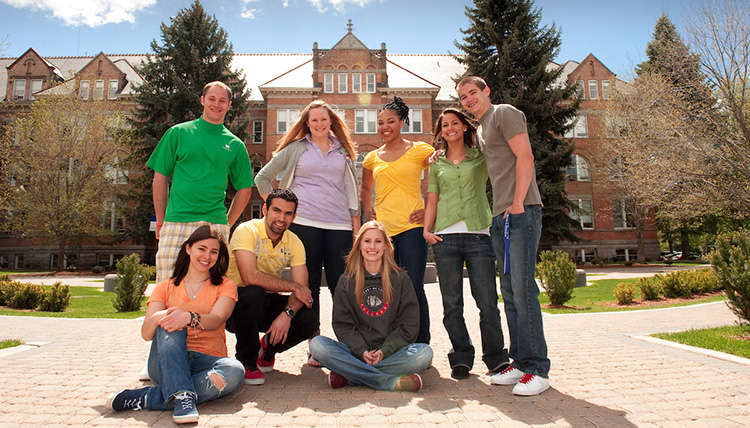 Established in 1992 by Fr. Coughlin along with other members of his family, this scholarship provides aid for academically qualified students with financial need. Since its establishment, 86 scholarships have been awarded to 43 students, totaling more than $152,500 in awards. Recipients have gone on to include teachers, professionals at organizations like Microsoft and the Southcentral Foundation, and Washington State's youngest female State Senator in state history, among others.
"GU has created a fantastic community within its student body like no other school. Not only do I feel noticed, but I feel as though I am an integral part of this university. Along with this community, I feel a tremendous amount of support from the faculty and staff who have made a world of difference in my education." – Pearl, 2019-2020 recipient of the Coughlin Family Scholarship
Bernard J. Coughlin, S.J., Endowed Chair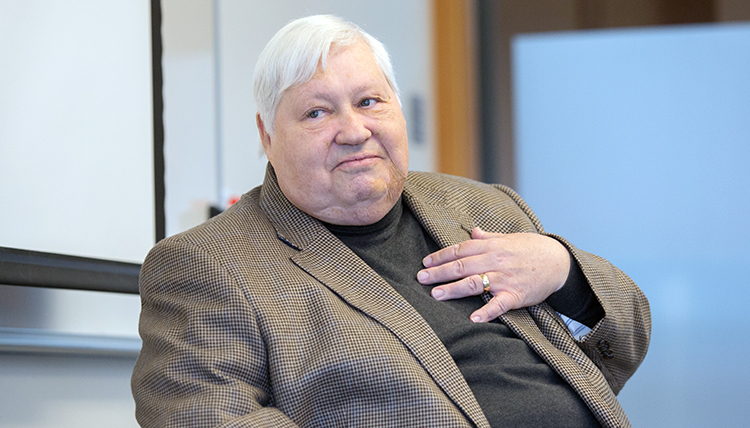 Established as a tribute to his 22 years of service as President of the University, this fund supports the teaching of the tradition of philosophy under the motto of "fides quaerens intellectum," (faith seeking intelligence). In the 2019-2020 academic year, Professor Michael W. Tkacz received this award. He has gratefully taught Christian philosophy in the perennial tradition, including courses on Faith, Reason & Knowledge, and Faith, Reason & Being
Heritage Society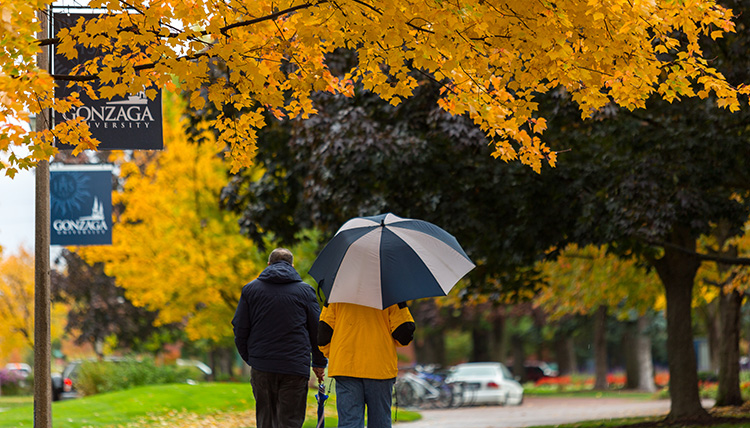 Fr. Coughlin established the Heritage Society to celebrate those who plan and provide for the University through estate gifts. If you have already included Gonzaga in your estate plans, thank you! If you are thinking about becoming a member of Gonzaga's Heritage Society or have questions about how to include Gonzaga University as a beneficiary of your estate, please contact us. You are our Heritage. Your Legacy is our future.