"All of us can cooperate as instruments of God for the care of creation, each according to his or her own culture, experience, involvements and talents."
The 2020 summer institute has been cancelled due to the coronavirus pandemic. We hope to see you in 2021!
Inspiring high school youth to consider vocations in theology and ministry.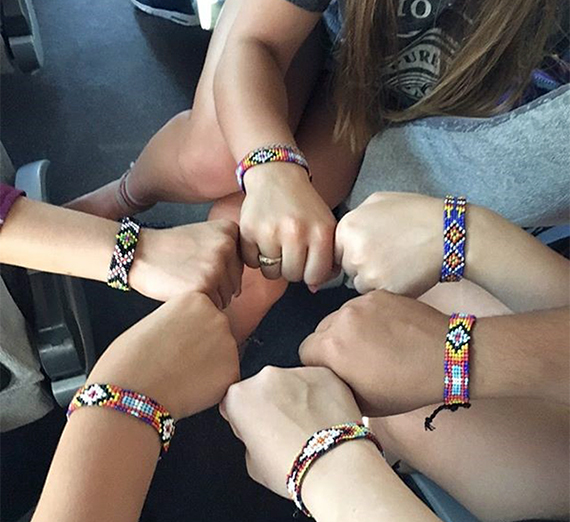 The Francis Youth Institute for Theology and Leadership brings high school juniors and seniors to Gonzaga University for a week of exploring nature in the Inland Northwest, studying theology with Gonzaga faculty, and praying together in community. Find your purpose, live your faith, and become the kind of leader the world needs now at FYI Gonzaga!
Our Mission (who we are)
The Francis Youth Institute for Theology and Leadership inspires high school youth to consider vocations in theology and ministry in service to the church, the human community, and our common home.
Our Vision (what we do)
Inspired by Pope Francis' encyclical Laudato Si, The Francis Youth Institute offers high school students transformative experiences that enable them to see the connections between theology, ecology, and economics, empowering them to respond creatively and compassionately to contemporary ethical challenges as emerging leaders in their communities. Grounded in the Ignatian tradition, the program invites participants into a deeper relationship with God and to a new sense of the possibilities for serving God with their lives. By the end of the summer institute participants will have explored fundamental theological questions on the themes of creation and human dignity, developed spiritual and leadership practices grounded in the Ignatian tradition, and acquired a new appreciation for the interdependent character of the natural environment and the human community.
Our Values (why we do it)
The Francis Youth Institute promotes three core values drawn from the teachings of Pope Francis that orient the programming we offer our students: missionary discipleship, ecological conversion and theological dialogue:

Missionary Discipleship - The joy of Gospel impels the Christian to go out to the margins, not to proselytize, but in the hope of genuine encounter for the good of the other. "All the baptized, whatever their position in the Church or their level of instruction in the faith, are agents of evangelization. Every Christian is a missionary to the extent that he or she has encountered the love of God in Christ Jesus: we no longer say that we are 'disciples' and 'missionaries', but rather that we are always 'missionary disciples'" (Evangelii Gaudium, 120).

Ecological Conversion - In Laudato Si', Pope Francis writes, "Various convictions of our faith … can help us to enrich the meaning of this conversion. These include the awareness that each creature reflects something of God and has a message to convey to us, and the security that Christ has taken unto himself this material world and now, risen, is intimately present to each being, surrounding it with his affection and penetrating it with his light. Then too, there is the recognition that God created the world, writing into it an order and a dynamism that human beings have no right to ignore. I ask all Christians to recognize and to live fully this dimension of their conversion." (Laudato Si', 221)

Theological Dialogue - Theological dialogue emerges through an encounter between religion and culture. "A theology … which is in dialogue with other sciences and human experiences is most important for our discernment on how best to bring the Gospel message to different cultural contexts and groups. The Church, in her commitment to evangelization, appreciates and encourages the charism of theologians and their scholarly efforts to advance dialogue with the world of cultures and sciences. I call on theologians to carry out this service as part of the Church's saving mission. In doing so, however, they must always remember that the Church and theology exist to evangelize, and not be content with a desk-bound theology" (Evangelii Gaudium, 133).
Contact institute co-directors:
Dr. Joseph Mudd, mudd@gonzaga.edu
Dr. Anastasia Wendlinder, wendlinder@gonzaga.edu