Gonzaga's Graduate School of Business is a wonderful place to study as an international student. International students comprise approximately 10% of our student body and come from countries such as Canada, Germany, India, Albania, Mexico, Nepal, PR of China, and Brazil...just to name a few. Gonzaga has fantastic international student scholarships that can pay for up to half of your tuition in the fall and spring semesters. We welcome you to our campus!
Admission
Graduate programs in business are open to any qualified holder of a baccalaureate degree from an accredited college or university regardless of the undergraduate major field of study. The goal of the admission policy is to select candidates who demonstrate the greatest potential for academic and professional success.
When to Apply
Students may be admitted to the program prior to the start of any term. We do not specify specific deadlines for admission, however, we recommend that you complete your application three months prior to the start of the semester.
How to Apply
All candidates must submit the following:
Online Application

Personal statement
Two online recommendations are to come from professors, supervisors, managers, etc. Recommendations from family members, friends, or other personal references are not accepted. A recommendation from an accounting professor is required when applying to the M.Acc or MS.Tax programs. You will need the names and contact information of your recommenders when completing the online application.
Professional Resume
Copy of Passport

All official international transcripts must be evaluated by either ECE (Educational Credentials Evaluators) or WES (World Education Services)

Course-by-course report to be sent directly from ECE or WES to Graduate Admissions Operations (gradtranscripts@gonzaga.edu)

Official GMAT required for M.Acc and MS.Tax applicants unless you graduated from an institution in the United States

GMAT: Call 1-800-GMATNOW or visit www.mba.com for information and registration

Official TOEFL (minimum 230 c-bt, or 88 i-bt) or IELTS (minimum of 6.5) is required for applicants whose native language is not English

If you do not meet the English proficiency requirements listed above, but believe your English to be equivalent to these levels for graduate studies at Gonzaga University due to work, education or language immersion experience, please contact your Admissions Specialist.

Financial Declaration Form and supporting bank statement (see Financial Status section below)
Additional application requirements for international students:
An in-person or Skype interview with the Director of the respective program is often required
Mailing address for application materials:
All application materials not submitted online should be sent to the following address:
Graduate Admissions Operations
AD Box 102
502 E. Boone Ave
Spokane, WA 99258-0102
Tuition and Expenses
Tuition (2022-2023 Academic Year)
$30,750 (MS.Tax)
Books, Fees, Supplies & Personal Expenses
$3,100
Estimated Housing Costs
$12,310
Medical & Accident Insurance*
$1,300
Total Estimated Costs:
$47,460
* Students must purchase the University medical insurance plan unless proof of sufficient coverage is provided. To receive a current quote, please refer to Student Health Insurance.
International Student Financial Aid Information
Financial Status
When completing the Financial Declaration Form, you must verify that you have sufficient funds to meet these expenses. Although we only require verification of funds for one year of study, you should be prepared to have similar funds available for your second year. In addition to submitting the Financial Declaration Form, you are required to send a bank statement or other official evidence to certify available funds.
Financial Assistance
Financial assistance for international students primarily comes from three sources: graduate assistantships, scholarships, and on-campus employment. A US social security card must be obtained before financial aid is granted. Student loan programs are not available to international students.
All applicants are automatically reviewed for a scholarship when the student's application file goes to the admissions committee for the final review. International Student Scholarships are awarded in the fall and spring semesters to full-time students. Students interested in applying for a Graduate Assistantship (GA) should complete the GA Application. Graduate Assistants receive an hourly wage that students may contribute to their tuition bills or other expenses. Students interested in on-campus employment should contact the Student Employment Office upon arrival to Gonzaga.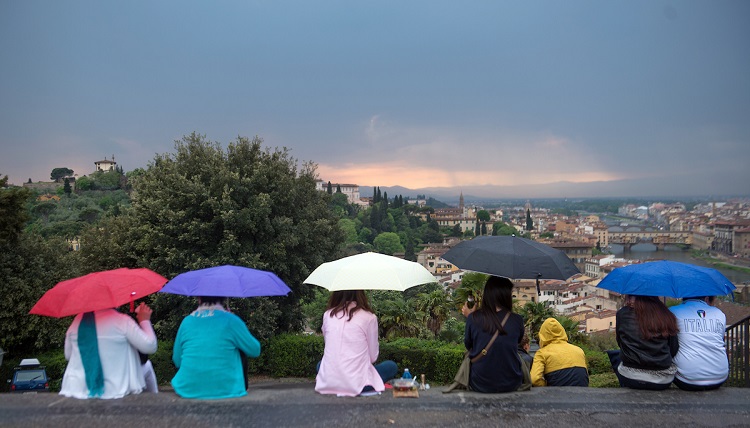 Placement Resources
Gonzaga's career assistance program is truly unique among area universities, and our placement results are excellent. Our program offers two different services.
The Career and Professional Development Office provides employment information, assists students in career development through resume preparation and interviewing techniques, and arranges organized career fairs and information visits with recruiters throughout the academic year.
The Gonzaga Alumni Mentor Program matches both full-time and part-time students with professionals in their fields of interest. This program is a valuable career enhancement tool for Gonzaga MBA, M.Acc and MS.Tax students and alumni. GAMP offers graduate business students and alumni the opportunity to develop professional networking contacts, exchange information, and share personal experiences and interests.
English As A Second Language (ESL) Program
The University offers an ESL program on campus for those students wanting to gain English language proficiency before enrolling in degree programs offered by the University. International students who achieve a score less than 570 paper-based (p-bt), 230 computer-based (c-bt) or 88 Internet-based (i-bt) on the TOEFL exam are encouraged to enroll in the ESL program. Additional Post Baccalaureate courses in oral proficiency may be required. The TOEFL/IELTS exam is required if you have not recently completed a bachelor's degree at an accredited U.S. college or university. Students who complete the ESL program will still need to pass the TOEFL exam and have an interview. Please contact the English Language Center at elc@gonzaga.edu for more information about the ESL program.
Housing
The University maintains a variety of residence halls and apartments, including a new apartment complex designed for graduate and upper-level undergraduate students. In addition, privately owned apartments and houses within walking distance of the University are available for rent. Please contact the Gonzaga Residential Life Office for more information, or click here for GU Off-Campus Housing Rentals.
Health Requirements
Prior to admission all students must submit a record of immunizations. International students must purchase the University medical Insurance plan unless proof of sufficient coverage is provided. To get more information, click here for International Student Health Insurance.