We Remember Miss Woldson with Gratitude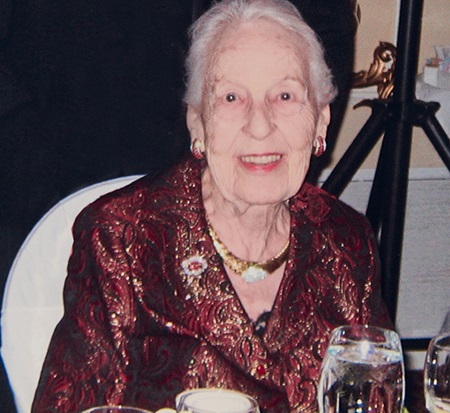 An accomplished Spokane businesswoman, musician, philanthropist and avid gardener, Miss Woldson held a lifelong commitment to the arts, music, and education. She has celebrated that love with a bequest to design, build and furnish a state-of-the art Center for the Performing Arts on the campus of Gonzaga University.
The daughter of a self-made industrialist, a railroad contractor who helped build The Great Northern Railway, Miss Woldson quietly carried on her family's tradition of investing, industry and philanthropy. Through discipline, creativity and business acumen she became a successful businesswoman in her own right. Her love for the Spokane community can be seen in several named developments that honor her parents: The Martin Woldson Theater at The Fox (home to the Spokane Symphony), and the Edwidge Woldson Park on Spokane's South Hill. Far more frequently her philanthropy was private and discreet. Miss Woldson's quiet, dignified support makes her compassion all the more powerful, reflecting her lifelong commitment to hold the community she loved "in trust."

Miss Woldson was a member of the Gonzaga family--an avid Zag who attended University events and loved to cheer on the Bulldogs at basketball games. She made generous gifts to the Jundt Museum Art Endowment, Athletics, and student scholarships over the years.

Miss Woldson's generous bequest honors more than the performing and visual arts she loved. It also reflects her understanding of the University's significant financial needs, as well as her personal recognition that the kind of Jesuit and Catholic education she knows we are committed to providing is possible only through private support.

Miss Myrtle E. Woldson, a true friend of Gonzaga and patron of the City of Spokane. Miss Woldson had close ties to Gonzaga for more than five decades, and had just turned 104 years old when she passed away on April 11, 2014. Her quiet, private generosity to many causes in our region over time is but one of the great expressions of her legacy of love.
---