The team at Myrtle Woldson Performing Arts Center brings a wide range of talents and interests to creating memorable, meaningful, and enjoyable experiences for you, the Gonzaga community, the Spokane-area arts community, and Inland Northwest audiences. We're grateful for the opportunity to share and promote the arts through Miss Woldson's generous gift. We look forward to hearing from you!


Stephen Cummins, Director
CONTACT: 509-313-4745 | cumminss@gonzaga.edu
Stephen comes to Gonzaga from California State University, Chico where he was the Executive Director for University Public Engagement. There his portfolio of projects included Chico Performances: Performing Arts Series, North State Symphony, North State Public Radio (NPR Affiliate), Commencement and Special Events, and management of Historic Laxson Auditorium. Previous to his time in California he served cultural organizations at the College of DuPage's McAninch Arts Center in suburban Chicago, and Krannert Center at University of Illinois, Urbana-Champaign. Stephen holds degrees in Theatre from the University of Texas at Austin and the University of Illinois, Urbana-Champaign and a doctorate in Higher Education Leadership from National Louis University, Chicago.

Jess Loomer, Ticketing Services Supervisor
CONTACT: 509-313-4749 | loomer@gonzaga.edu
Jess oversees the Box Office and Front of House operations at the Myrtle Woldson Performing Arts Center. She is dedicated to patron services and works closely with her team to treat audiences to a smooth and enjoyable experience from the moment they choose to buy a ticket to the moment they leave our building. Jess is a Spokane native, with a Bachelor's from Whitworth University. She has worked onstage, backstage, box office and front of house for local community theatres, as well as most recently at San Diego Musical Theatre and La Jolla Playhouse. Outside of work and spending her free time participating in the performing arts as a playwright and director, Jess loves reading, playing games, chasing around her silly Puggle, and catching up on way too many streaming service TV shows!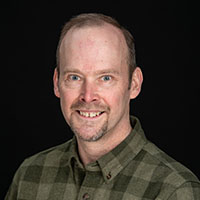 Jon Carlson, Production Manager
CONTACT: 509-313-4750 | carlson@gonzaga.edu
As Production Manager for the Myrtle Woldson Performing Arts Center, Jon is typically backstage in one of the two performance venues overseeing an impressive inventory of equipment and instrumentation. He works with faculty, students, and guest artists to schedule and prepare for a wide variety of performance events. His professional training is from the Yale School of Drama where he earned his MFA. He has worked in technical theatre for 25 plus years with stops at CUNY-Queens College, Washington State University, and the University of Idaho along the way. Many of his former students are now working as stage managers, set, lighting, and sound designers, high school drama teachers, and one or two "stand-up" comedians (he takes no credit for the latter) all around the country. Jon is enamored of the many creative lighting designers he's studied with and worked for, impressed by the technical knowledge retained by audio engineers in the Biz, and is always eager to assist performing artists get their creative work to the stage. He feels incredibly fortunate to work for GU's MWPAC with its amazing venues and state-of-the-art technology. He commends the administration, the faculty and staff, and Miss Woldson on their unwavering support of the Arts for the university and the greater Spokane community. Jon has two college-aged sons, Chris and Scott, whom he watches with anticipation as they "flap their wings" and show their creative selves to the world.
Luke Parker, Audio Supervisor
CONTACT: 509-313-4751 | parkerl@gonzaga.edu
Luke is in charge of Audio and Visual production at the Myrtle Woldson Center. He works with incoming artists to prepare these systems for the many different shows making their way through the Center. Coming from Ottawa, Illinois, Luke earned his BA in Music Technology and MFA in Theatre Sound Design and Technology, both from University of Illinois at Urbana-Champaign (UIUC). Being a musician and actor himself, he strives to help others put on the best possible performance at all times. He has worked at the Krannert Center for the Performing Arts on the UIUC campus, as well as Hope Summer Repertory Theatre and the American Dance Festival. Aside from Audio, Luke enjoys reading, playing board games, and playing ukulele for his chinchilla.
Adam Orens, Lighting and Audio Visual Specialist
CONTACT: 509-313-4752 | orens@gonzaga.edu
Adam Orens is the Lighting and A/V Specialist at the Myrtle Woldson Center. Originating from southern California and having attended the University of Sound Arts focusing on audio & video engineering, he has many years of field experience in live sound and lighting, audio/video design & integration, drone camera systems, and filming for the movie industry, alongside running several small businesses. Growing up with parents involved in the Aerospace Industry, he has an ornate technical ability with a passion for teaching and mentoring that made the transition to Gonzaga University feel seamless. Hobbies include: Sailing, flying (search and rescue pilot for CAP-USAF), electronics, music production, and too many more to name in this bio.