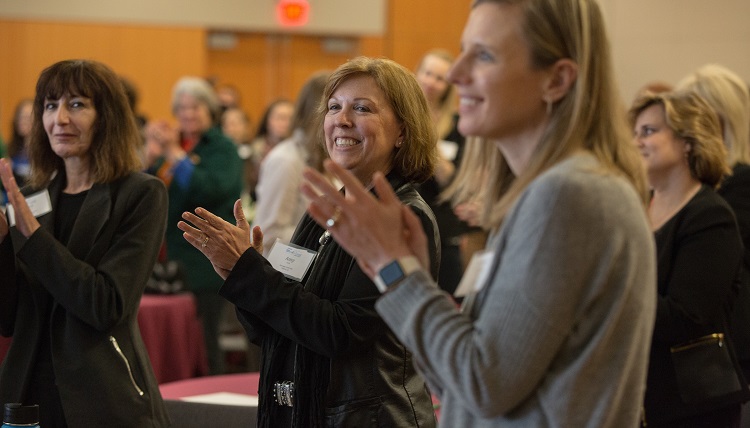 Join us Each Semester for the Gender and Pop Culture Speaker Series!
This series focuses on popular icons and trends in U.S. culture and their portrayal of gender and sexuality. Each talk/roundtable will run about 30 minutes with discussion to follow. All events within the series are free and open to the public.
Curious about Gender and Pop Culture Speaker Series Events? We have videos from some of our past events.
---
Events
---
To encourage learning beyond the classroom, campus-wide, WGST frequently hosts events to promote gender equality on campus and in the community including academic lectures, panel discussions, film screenings, and student research presentations.
Please check back for events coming Fall 2021.
Selected Recent Events
SPRING 2021
Island Feminisms: Place, Justice, and Movement, 2021 Virtual Speaker Series
2020
"Picture a Scientist" Film Screening and Panel Discussion
2018
Panel on Intersectionality: Continuing the Dialogue Post Kimberle Crenshaw's Talk
Wailing Black Women in the Media and the Public Sphere – Dr. Manoucheka Celeste
2017
A Critical Response to Christina Hoff Sommers
"Go for Orbit" – Astronaut Rhea Seddon
"Twenty-five years and County: Women's and Gender Studies at Gonzaga University"
2016
"Anti-Violence Street Performances in Puerto Rico: An Island Feminist Perspective," Dr. Noralis Rodríguez-Coss
"Chican@ Artivistas: East L.A. Trenches, Transborder Tactics," Dr. Martha Gonzalez
2015
"Doing Science from the Back of the Bus," Dr. Sara Diaz
The Mask You Live In - Film Screen and Discussion
"Shooting Pink: What We Know (and Need to Know) about Girls and Video Games," Dr. Carolyn Cunningham
"Bromance and the Evolution of Male Intimacy in the Jump Street Films," Dr. Ann Ciasullo
The Burka Avenger, Screening and discussion with Dr. Shannon Dunn