Each year the Gonzaga Music Department awards the Merwin Scholarship in memory of Gordon Merwin, member of the 1935-39 Gonzaga Men's Glee Club and the Gonzaga Quartet. Current Gonzaga Music students who have demonstrated outstanding musical and/or academic skills as well as substantive contributions to the Music Department are invited to apply each year. This year we are pleased to announce that the following students have been recognized:

Annali Fuller
Major: Music with a Vocal Performance Concentration & Biology
Hometown: West Linn, OR
Extracurricular activities: Concert Choir Council Secretary & Librarian, Gonzaga Bulldog Band, Administrative Assistant to the Music Department, and Gonzaga ACDA Chapter's Secretary & Treasurer.
---

Cole Fikse
Major: Business with a Marketing Concentration
Hometown: Poway, CA
Extracurricular activities: Gonzaga Bulldog Band, DOXA College Ministry, Basketball, and Golf.
---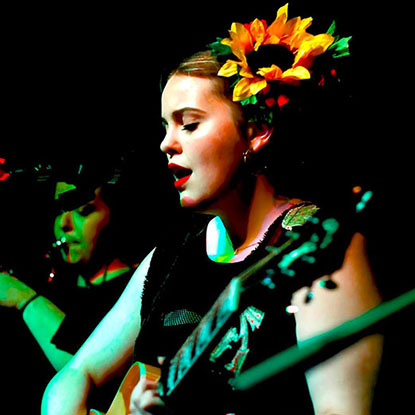 Annabella Gelmetti
Major: Music with a Composition Concentration
Minor: Conducting
Hometown: Portland, OR
Extracurricular activities: Songwriting, producing, recording, composing for media (podcasts, YouTube channels, screendance).
---

Henry Mauser
Major: Music with an Instrumental Performance Concentration & Biology
Hometown: Seattle, WA
Extracurricular activities: