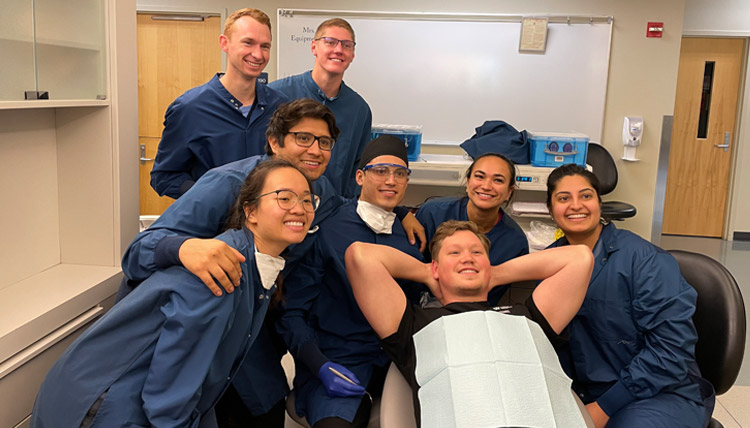 The demand for dentists in Washington's rural communities is never lacking. The UW School of Dentistry gives a select cohort of students the tools to practice in outlying areas through RIDE.
RIDE was established in 2008 to train dentists for Washington's rural and underserved areas using the UW School of Medicine's template for the 50-year-old WWAMI (Washington, Wyoming, Alaska, Montana, Idaho) regional education program. WWAMI recruits medical students from each of the five states with the intent that students will return to their communities as medical providers.
Upon acceptance to the UW, eight dental students are selected to form their class's RIDE cohort. These students often come from rural communities since they're more likely to want to return to those communities to practice.
RIDE students spend their first year at the Eastern Washington University (EWU) Riverpoint Campus in Spokane, taking the same dental classes as their Seattle campus counterparts. In the summer after their first year, they go on a four-week rural rotation serving as expanded-function dental assistants at one of the multiple community health clinics across the state.
After spending the next few years back in Seattle with the rest of their class, the RIDE students return to the communities where they served their rural rotation before graduating. This time, they go back not as assistants but as fully fledged dental practitioners.
Currently the UW is awaiting word from the Washington state legislature on funding approval for the RIDE program to occupy a portion of the fourth floor in the new UW - GU Health Partnership building.
We welcome your comments and suggestions.
There's more to explore in the 2023 edition of Partners in Medical Education: A Report to the Community.