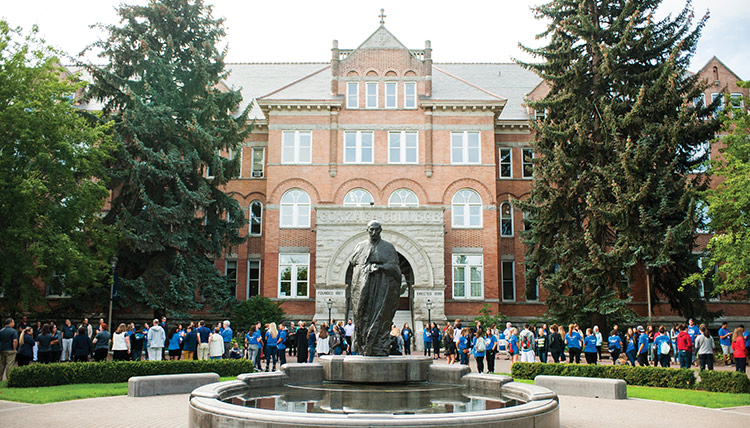 Gonzaga University is a complex organization that encompasses multiple channels of accountability, functions in a shifting competitive environment, serves a variety of constituencies and pursues a wide array of goals. Additionally, the University is increasingly being asked to become more sophisticated in how it makes decisions, delivers educational content, supports students and approaches its strategic planning. Meeting these expectations currently involves the work of more than 1,300 full-time employees, involves in excess of 2.6 million square feet of facilities and operates with a gross annual operating budget surpassing a quarter of a billion dollars.
At the beginning of the current administration, the President set forth three institutional priorities to guide decision-making and resource allocation:
Gonzaga University an exemplar of American Jesuit higher education,
of academic and educational excellence across all programs,
with a commitment to institutional viability and sustainability.
In the current plan, these three institutional priorities have been further elaborated in the form of four "commitments" – an acknowledgment that we do our work in an active, relational context, possessed of mutual accountabilities.
Each commitment, in turn, contains strategic objectives that serve as declarations of continuous improvement. The objectives are distinct from, but related to, goals and strategic initiatives. Goals provide a means of defining institutional success in achieving the objectives, and strategic initiatives constitute specific activities undertaken in service of the goals.