Introducing the Inaugural School of Leadership Studies Calendar Project
The 2021 Leadership Studies Calendar includes twelve stories, each of which uniquely features the work, presence and creativity of our students, alumni, staff, faculty and community partners. We will highlight one of these stories here each month, just as they are being highlighted on the walls of those displaying their calendars in homes and offices across the world.
Under the theme of Leadership for a Caring World, the namesake of the School of Leadership Studies mural by artist Ruby Chacón, our hope is that these stories offer hope, courage and love throughout the year.
The Journey Begins Here
July: Summer Camp Success
"I always appreciated how I could immediately apply what I learned in my classes to my job in the 'real world', and I'm even more amazed that I can now include 'global pandemic' under that as well."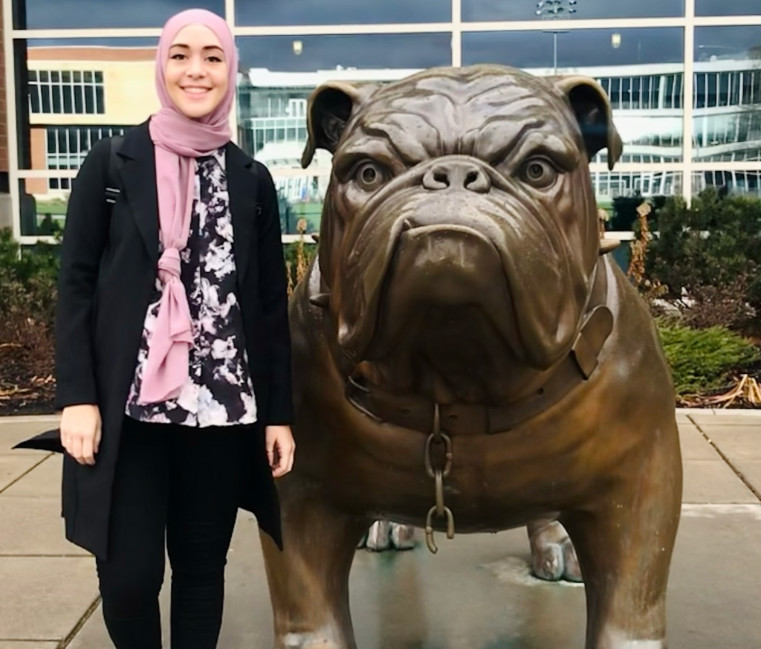 The Journey Begins Here
June: Making Culture Matter
"With the knowledge I have gained from this program, I have been able to shift the culture of our office and I feel more connected to our program than ever before."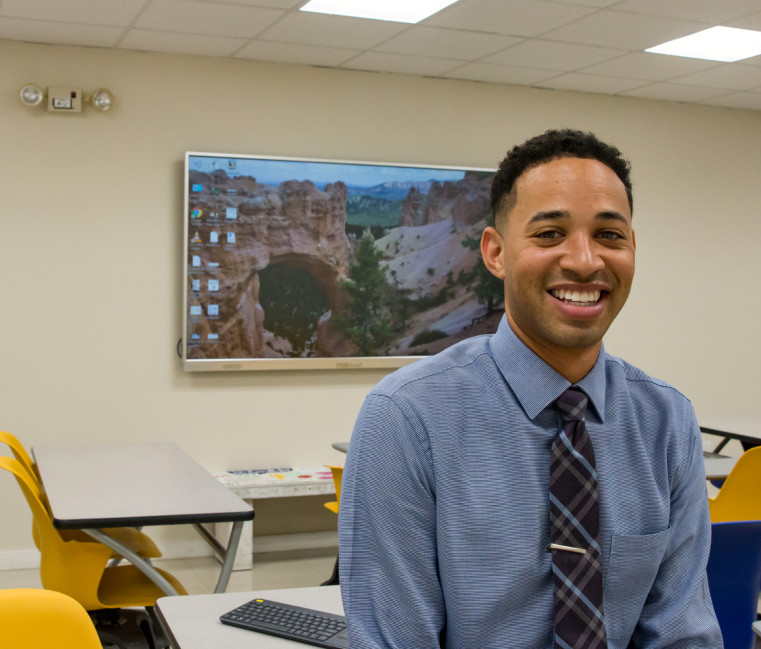 The Journey Begins Here
May: Equip, Empower, Encourage
"This is an opportunity to not just talk about grit and perseverance, but to model it for our students. This is an opportunity to learn and grow in new ways." Micah Whitley | Alumni, M.A. Communication & Leadership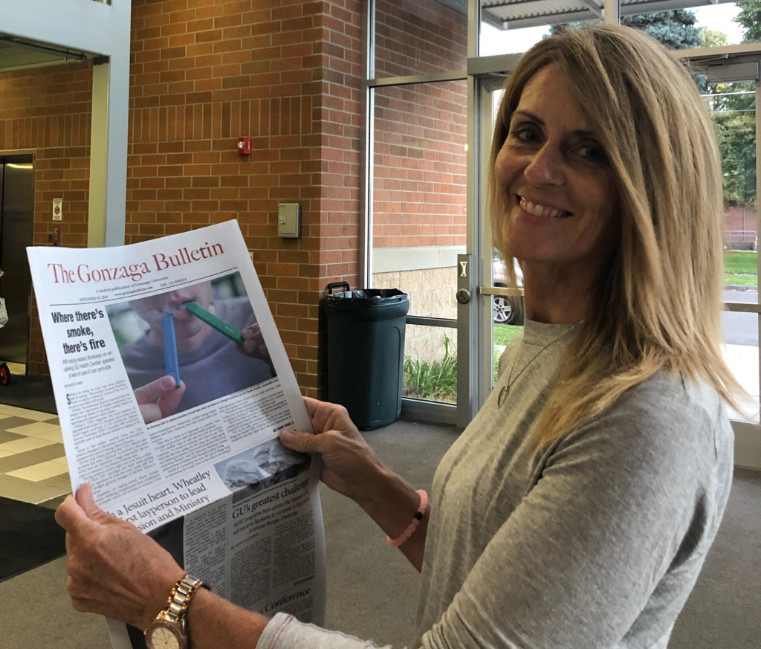 The Journey Begins Here
April: A Collective Commitment to Social Justice
"My young peers, with patient and confident energy, encouraged discussion and insights about the inequities of others and what we can do to create change." Eileen Flaherty | Student, M.A. Organizational Leadership
A Letter from Dean Rosemarie Hunter
Leadership is as much about creativity, imagination, understanding and community as it is about strategic and technical skills. Transformative leadership practices require selfknowledge, critical-thinking skills, self-confidence in self-expression, relational skills with groups, and the ability to engage with ambiguity and complexity. These are the qualities and skills crucial to leadership in this time.
The School of Leadership Studies (SLS) decided early in the COVID-19 pandemic that in order to ensure the safety of all our students, faculty and staff, we would take the measures necessary to continue delivering quality online education to our students. This required the transitioning of the undergraduate minor and offering all immersions and doctoral classes in a fully online learning platform, inclusive of synchronous and asynchronous methods. Throughout the year, we held virtual Town Hall Meetings, webinars and a variety of virtual events that provided additional information to students and alumni, while centering our relationships and continuing to nurture a strong community.
One example of building community is the SLS mural titled Leadership for a Caring World, which is pictured on the cover of this calendar and hangs in Tilford Lobby on Gonzaga's campus. This mural is the culmination of a participatory arts based process that involved SLS staff and faculty working with artist Ruby Chacón, who captures the experience in her recent blog. She writes:
"'The greatest work of art is love.' This quote hit me so profoundly and on many levels. What I couldn't voice before creating this mural is that to work with community takes vulnerability, pain, loss, and also so much reward over time. But fi rst you have to do the work of creating the art of loving yourself. Slowly, change happens but not without the love and dedication it takes to speak out when no one else is. This mural could not exist without the strength and love of those who fi nd themselves in leadership without asking for it, but rather because it chooses you. This artwork marks the dedication, patience, love and respect it takes to work in partnership with community even through times when you are not sure and hesitant. This painting gives reverence to all the people who have the courage to act one step at a time when no one else is and the tenacity to turn one voice, one whisper, into a collective voice of power and presence."
At the School of Leadership Studies, we believe this courage is found in our relationships and we invite you to accompany us on this journey of leadership for a caring world.
Rosemarie Hunter, Ph.D., MSW